This article is the first in a new series that aims to share initiatives that have been trialled and proven to be successful in driving club development.
Mandy temple
Chair S2F
GFA investing in clubs
Our data from new joining members tells us that around a third of them come from other forms of aviation and, therefore, it makes sense to target this group. This approach has been used successfully at several clubs around Australia. Some have advertised to RAAus training clubs, or power flying schools, for example, and in all cases courses have led to new members.
At our club, we have found that six pilots with two instructors made a reasonable group, although air sickness in instructors is something to watch for with repeated flights. Please see the flyer below, which may be sent to flying clubs to advertise your services.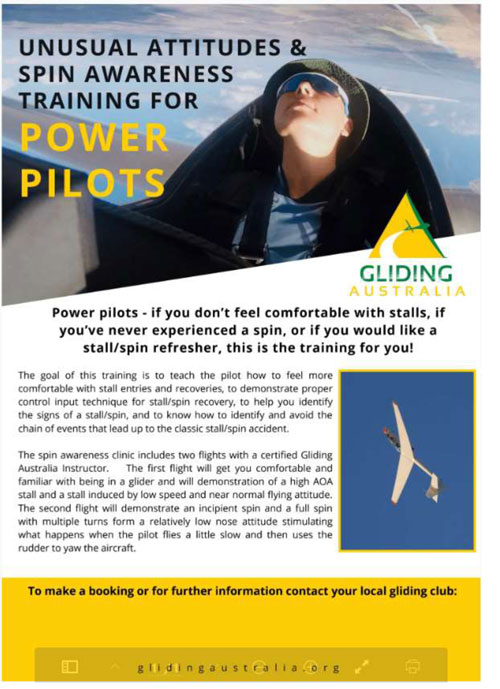 A morning lecture with a light lunch followed by a couple of flights is a format that has proven to work well. The associated Power Point slides to accompany the training will be published shortly.