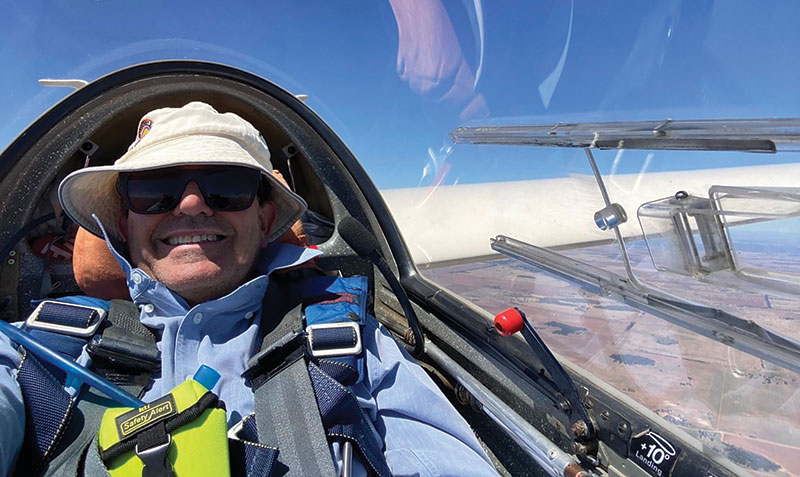 Paul Dickson
Paul Dickson describes one of his NSW State Championships days as "one of the best days gliding that I have ever had -- 10,000ft cloudbase, great cloud streets in line with the task and the vario on the pegs. "I was leaving thermals at 9kts to look for better climbs and at one point, when I got low, I had to force myself to slow down and accept a 7kt climb to get back in touch with the clouds. 462km @ 127kph in a dry (no water ballast) LS3."
Just magic Narromine weather!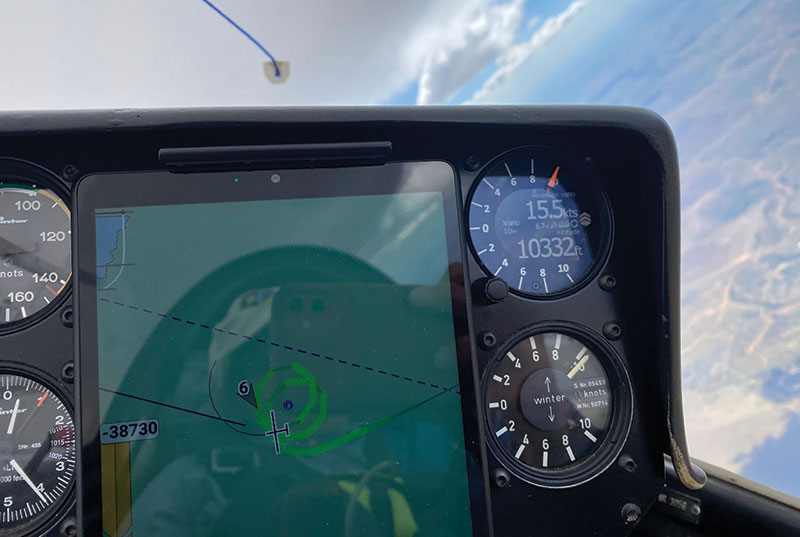 Beryl Hartley
The adverse weather in the eastern states in the early summer months resulted in the 'great event shuffle' of gliding events in NSW.
Furthermore, an unfortunate issue with operations at Temora airport resulted in moving some planned events to Narromine. The NSW State Championships were then planned and went ahead on the same dates. The field of competitors was small, boosted by entries from Victoria and Queensland. A mix of experienced competition pilots flew, along with first time entrants and a welcome entry of juniors.

The weather provided a mix of conditions resulting in the fastest time for a Club Class glider in the State Championships – Paul Dickson at 128kph – wonderful cu days and challenging blue days. It was pleasing to note the number of supporters following the event online. Special thanks were expressed to the remote volunteers – Scorer Ian Steventon and Webmaster Ross McLean.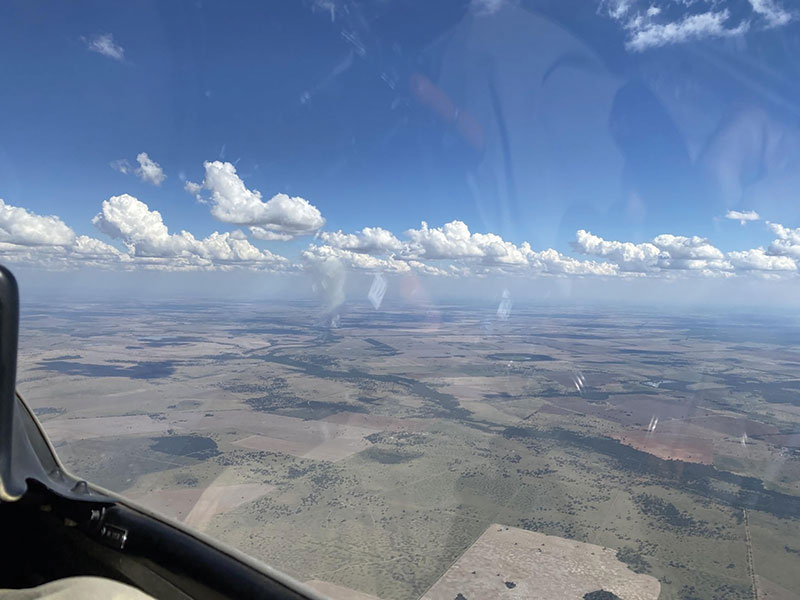 NSW STATE CHAMPIONSHIPS 2023
6 - 12 February 2023
CLUB class
1 Paul Dickson Hunter Valley LS3 4,410
2 Richard Frawley Narromine GC LS4A 4,110
3 Bernie Sizer Tocumwal SC PIK20B-W 4,077
SPORTS class
1 Mick Webster Hunter Valley LS8 4,313
2 Miles Gore-Brown Kingaroy SC LS8 4,293
3 Kerrie Claffey Bathurst GC ASG29-18M 4,117
Full results at soaringspot.com
bit.ly/3Z31fk7