From scratching thermals at 2,000ft to riding storm shelves at 175 kph, the aura of discipline and enthusiasm filled the skies over Lake Keepit. Engagement in gliding was felt to be at its finest here, for both inexperienced junior pilots and more seasoned veterans.

Matthew Scutter in his Diana 2 FES.

By Cam Bartlett
Photos by Val Phillips
Day 1 finally came around after several restless nights leading up to the regatta, filled with excitement, only to find pilots racing their gliders up to the launch point of runway 32, readying for an aerotow launch out and over the lake.

The day seemed to have a solid forecast and, sure enough, some solid results were made by pilots in both Club and Sports Classes. However, the day was also short lived for a number of us who outlanded – including myself, outlanding at the start gate position. I can tell you, it was brilliant.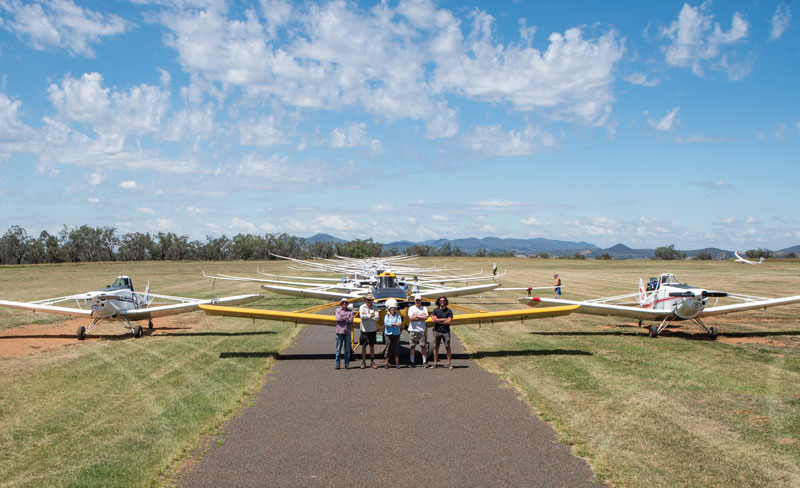 Val and the crew ready to launch the fleet.
Continuing on through the week, the days appeared to get more difficult and the weather forecasts plummeted, although this didn't scare the majority of the competitors. Hard-willed and eager to best themselves, the pilots gridded up again on a seemingly bleak day. We found interesting weather conditions including rain and lightning moving from the east, from which all pilots conscientiously maintained an exceptional safety margin. Despite the difficulty of tasking in such conditions, the thermals were strong and each day looked more promising as it went on.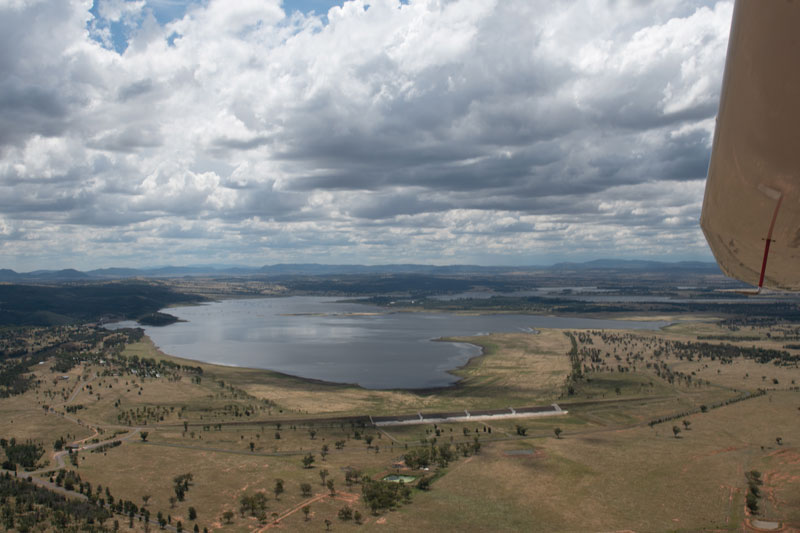 Grappling with the first thermal off the launch, everyone was keen to climb fast and push hard before the rain rolled in. It was exciting to watch the more experienced pilots delve into this challenge while us junior pilots took the opportunity to observe the others and challenge ourselves. With the guidance of quality coaching and mentoring, lead-and-follow operations continued for valuable fun time, while Ian McPhee, aka Macca, and Mark Laird, aka Lairdy, pushed a Grob103 into a hill searching for that crucial 8 knotter bouncing off the mountain range's sun baked rocks.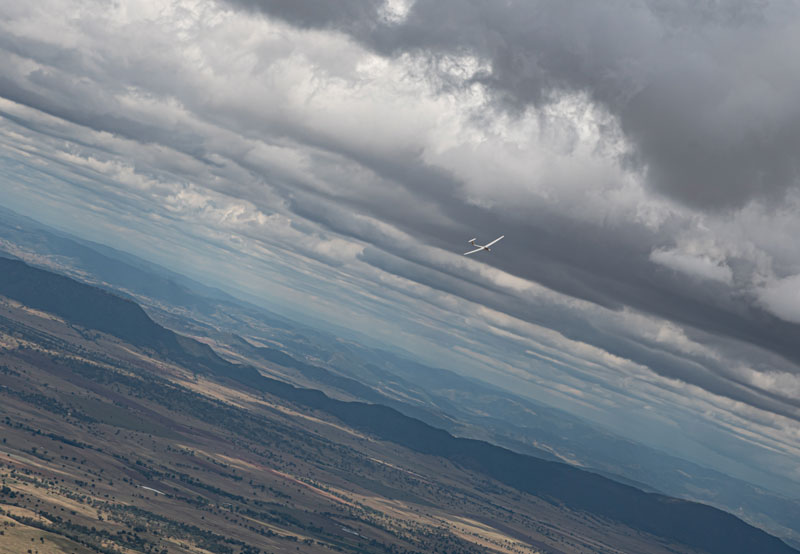 All the while, reflecting the task set, a Diana 2 piloted by Matthew Scutter promptly decided to go another lap, this time achieving a blistering 175kph average speed around the course. Hardly believable.
The weather continued unpredictably and many packed up early to return to reality, however, this did not stop the monsoon of celebratory expositions from pilots at the dinner table, telling tales of their flights and funtimes with our mates. It must be said that the experience at a Lake Keepit Regatta encompasses all that fulfils the dream of flying and being free, where Guinness is drunk and songs are sung of all feats high and low.