Summer is over and I have already had enough of winter, but there again, winter does give us the opportunity to attend to all those things that we need to get in place in preparation for the next season. The long warm days of a new soaring season are indeed something to look forward to.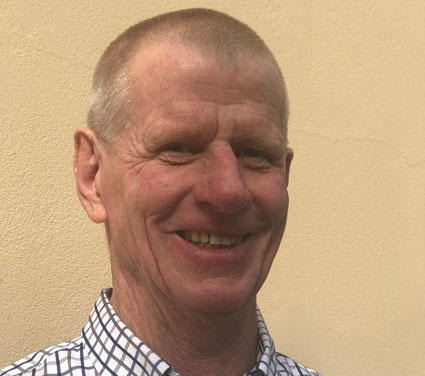 Change
It seems that change is a constant and if change provides improvements, then change is good and something to be embraced. The new Integrated Training Program has been in development for some time and will soon be trialled in the real world, followed by a national roll-out later this year. For successful implementation it will be essential that clubs, training panels, instructors, coaches and students all understand and support the program. The changes will challenge us all and the benefits will be real with a seamless student path from first flight to becoming a competent and confident cross-country pilot. The team that has been working on this program are a group of highly motivated and skilled people and they have done a magnificent job – thank you!
More Change
You have all heard about Part 149, so I am not going to bore you with any further specific detail. Part 149 will require some mandated change to our organisational structure and while we are considering these issues it makes sense to have an overall look at our current management structure. Part of that consideration might be how the roles of the Board and Executive interface and how we could re-structure to make these important areas of our organisation work more efficiently.

Currently the Executive and elected Board members all sit on the Board. This results in there being no distinct separation between the Board, which is largely responsible for policy and direction, and the Executive, which is charged with the day-to-day running of the organisation. Naturally, any change to the Articles (constitution) will require member support which must be sought at an AGM or EGM. We will keep members informed as these ideas develop.
S2F
Gliding Australia's S2F program, led by Mandy Temple, has been heavily promoted over the past 3 years. The Board has decided to move the ideas that S2F has developed into business as usual, meaning that you will no longer read or hear about S2F, but rather you will see all of the fabulous ideas and programs that S2F has developed just become an integral part of Gliding Australia's day-to-day activity – modernise, standardise and prioritise. Thank you, Mandy, for the huge effort that you have put into this initiative.
Safety Manager
Under Part 149 legislation, one of the four CASA mandated management positions is that of Safety Manager. Sid Dekker has been filling this role for some time but would prefer to put his effort to other areas within the gliding movement. Consequently, we are eager to hear from members who have a background in safety related matters and would be keen to work with our Airworthiness and Operations departments to help develop and lead a Part 149 compliant Safety Management System. If you have an interest in this area, or you know someone who may have, I would be pleased to hear from you.
Governance and Integrity
From time to time, we hear of complaints from members about various behaviours seen in some clubs. The GFA Board has a Governance and Integrity Committee that is reviewing all our policies relating to governance matters including member and child protection. Gliding Australia actively promotes good governance at all levels, including clubs. To this end we have arranged several webinars on these topics, and we strongly encourage clubs to take a stand to ensure member behaviours are appropriate for a harmonious club environment.
The Air We Fly In
Most members would be aware of Airservices Australia's (AsA) proposal to reduce the lower limit of Class E airspace along Australia's eastern seaboard. As proposed, the new levels would have a major impact on many gliding clubs. It is vital that we protect our freedom to fly. Consequently we have formally communicated, in a robust manner, our concerns in a response to AsA, The Deputy Prime Minister and CASA, detailing how the proposal is flawed and highlighting the negative impact its implementation would have on gliding and the broader sporting aviation community.

Other members of the Australian Sports Aviation Confederation have posted similar responses. AsA has many hoops to jump through before its proposal could be implemented - it is important that we maintain our vigilance and continue to voice our objections.

Be kind to each other and fly safely,
Steve.

Steve Pegler
President