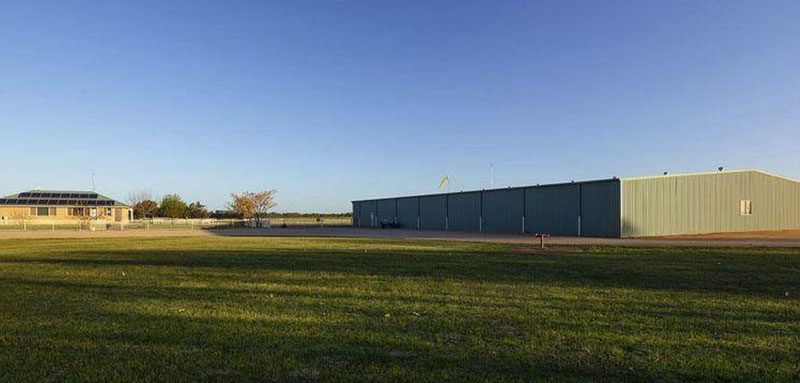 Keith Gately has purchased Corowa Soaring Centre from Francesco Bruinsma. Renowned for long distance flights, Corowa Soaring Centre was started by Francecso and has been welcoming visiting pilots from Europe and Australia for many years.
Situated in NSW on the north side of the Murray River, Corowa is ideally located for the gliding badge that the European pilots seek above all others – 1,000km.
Keith is planning to continue catering for long distance pilots. He is planning to bring his 2-seater Eta from Germany to Corowa in August 2023. He also has a single seat EB 29R on order that is due to arrive in August this year. These gliders will be available for hire. He plans to use a Super Dimona as a tug and is also going to reinstall a winch for launching. The Super Dimona will also be available for scenic Trial Introductory Flights.
The Soaring Centre sits on 3.8 acres of Corowa Airfield. It has a large, well-appointed hangar measuring 50m x 35m, a club house and pool.
Keith said, 'The goal for 2023/24 season is to have top international pilots including Uli Schwenk visit to fly the Eta and offer coaching. I am planning to make onsite accommodation, food and bar facilities available. Francesco will be keeping his ASG 32 in the hangar but even with the Super Dimona, EB and Eta, there will be lots of space to accommodate visiting gliders as well.
Importantly, Keith also said, 'The Corowa Soaring Club, a grass roots gliding club, is looking to establish before next season. Adam I'Anson, a former member of the old Corowa Gliding Club, is looking for locals to help get this new club off the ground.'