Congratulations to the many new pilots who achieved first solos and badges around the country. Here are a few of them.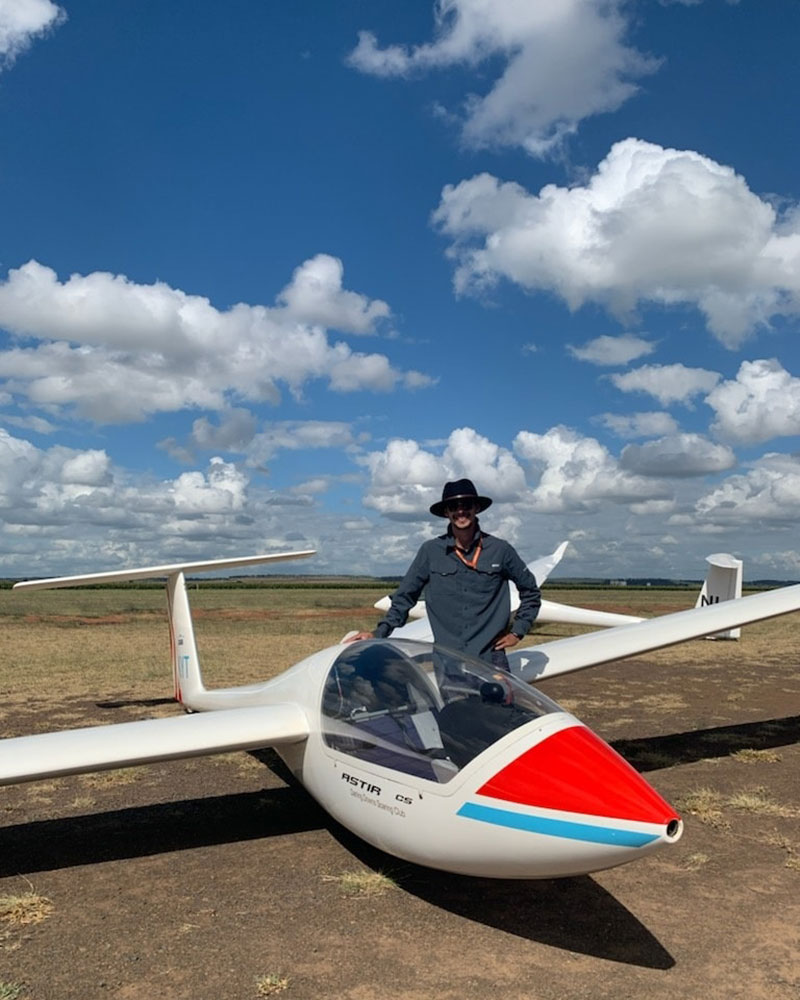 Well done, Isaac, on his first flight in a single seater at Darling Downs Soaring Club.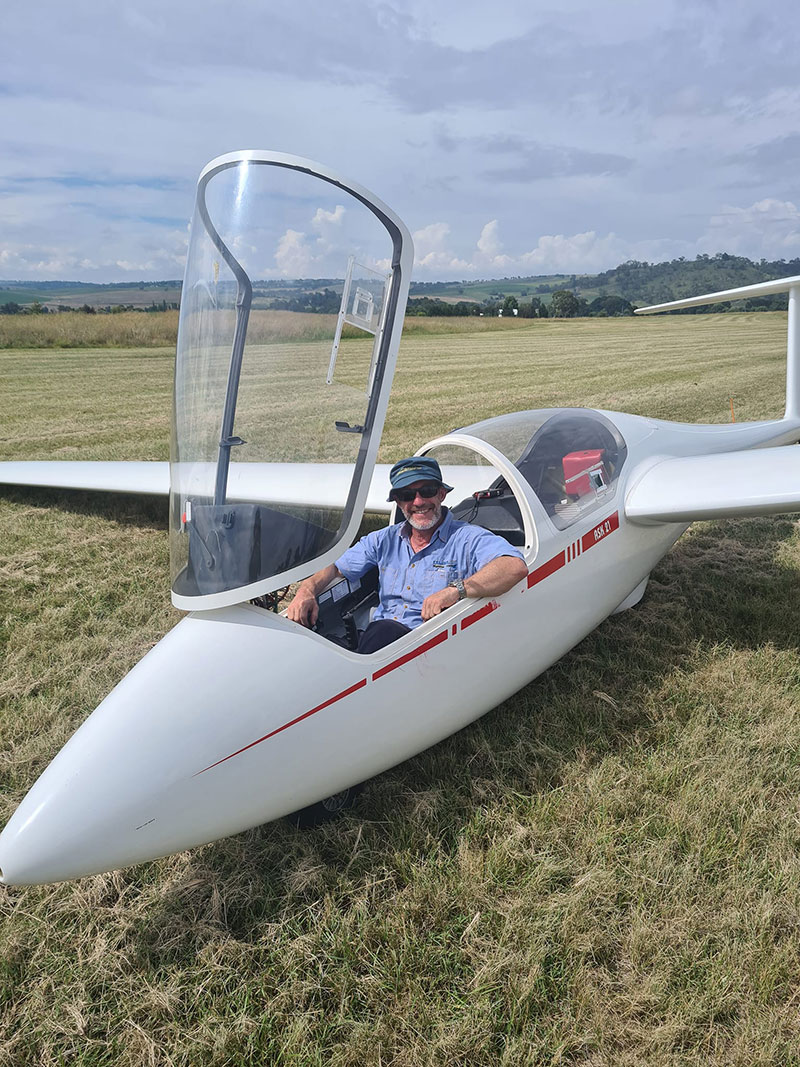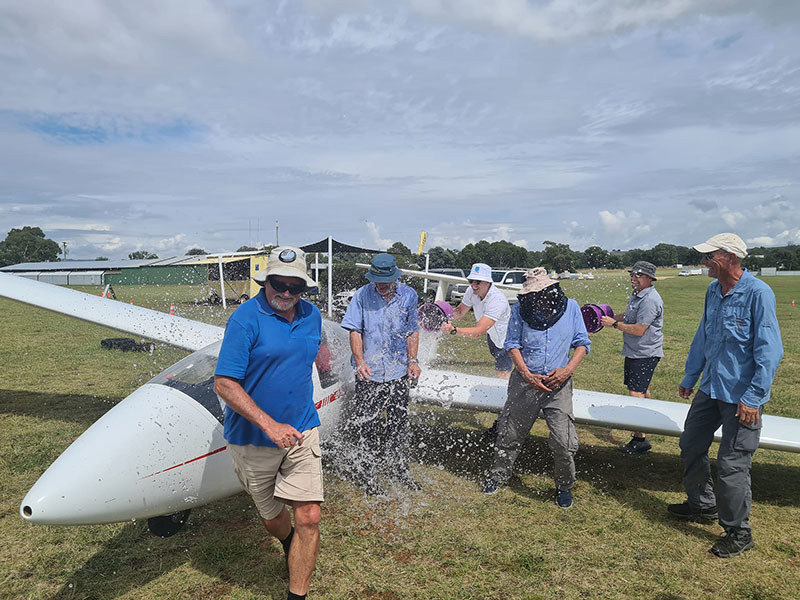 Stefan Kremer on his first solo at Bathurst Soaring Club.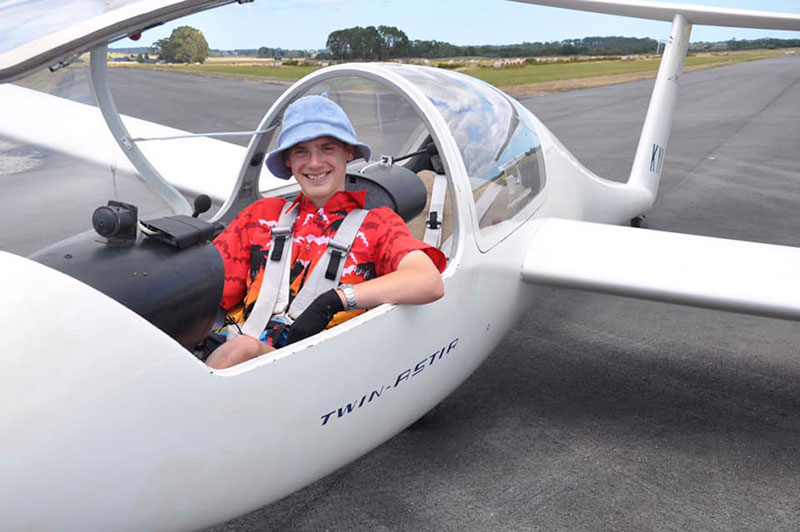 Congratulations James Spencer on achieving his first 1 hour solo flight towards his C certificate at the Gippsland Gliding Club.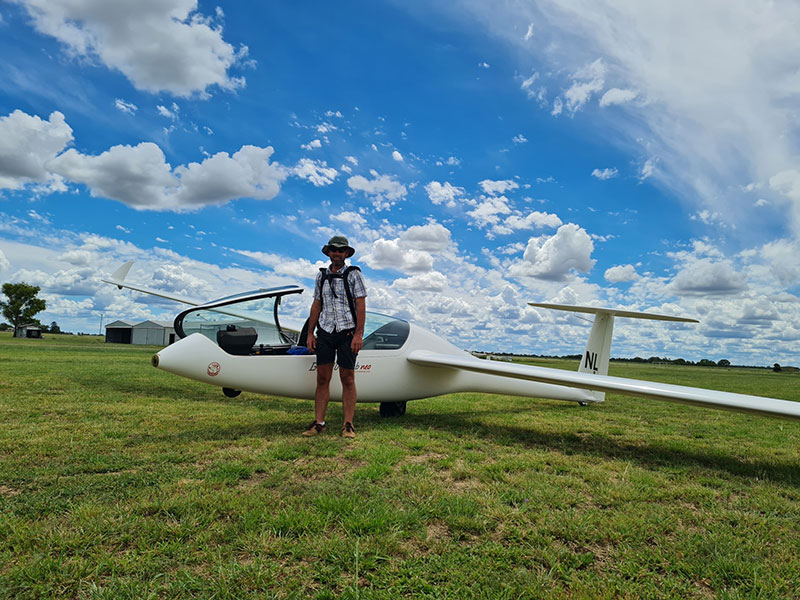 Congratulations to Anthony who re-soloed after a gap of 15 years at Darling Downs Soaring Club.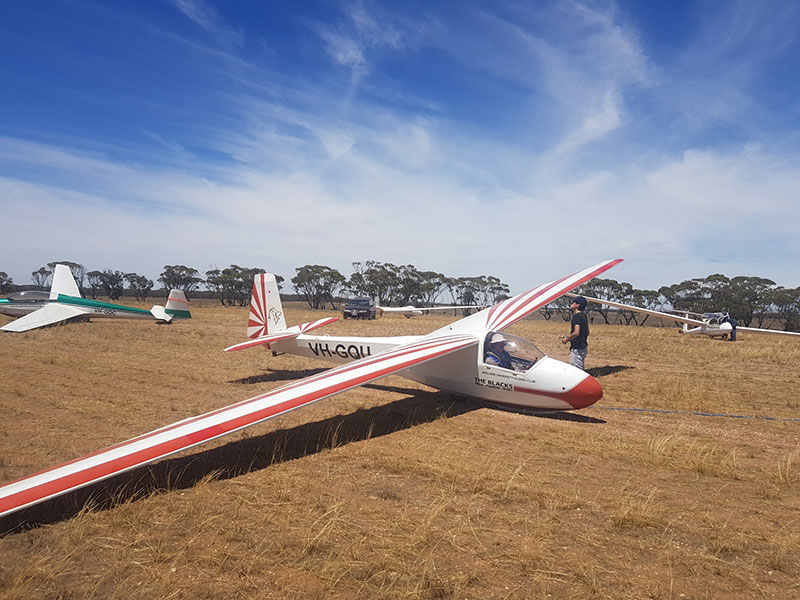 Congratulations to Alex on his first solo cross country with a flight to Robertstown and back. Well done! Adelaide University Gliding Club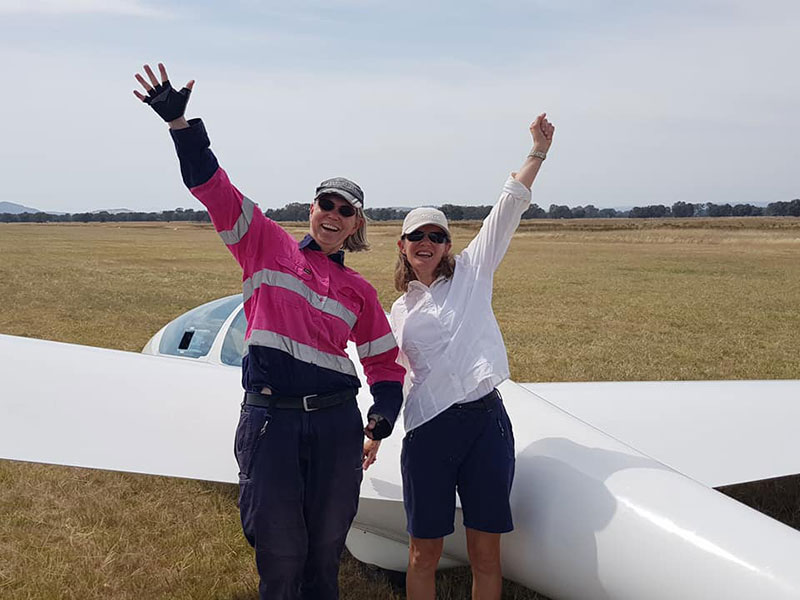 Congratulations Wendy on going solo in a glider! She's already got the power stuff under her belt!.Gliding Club of Victoria.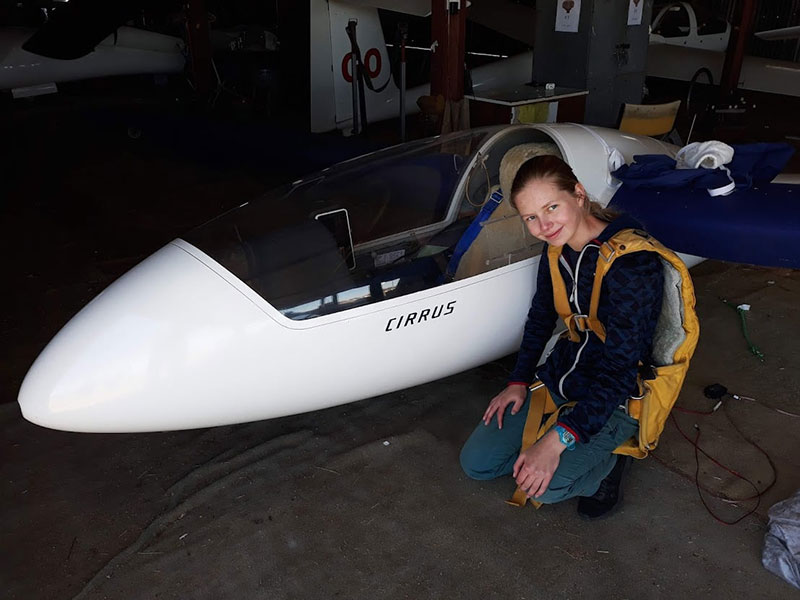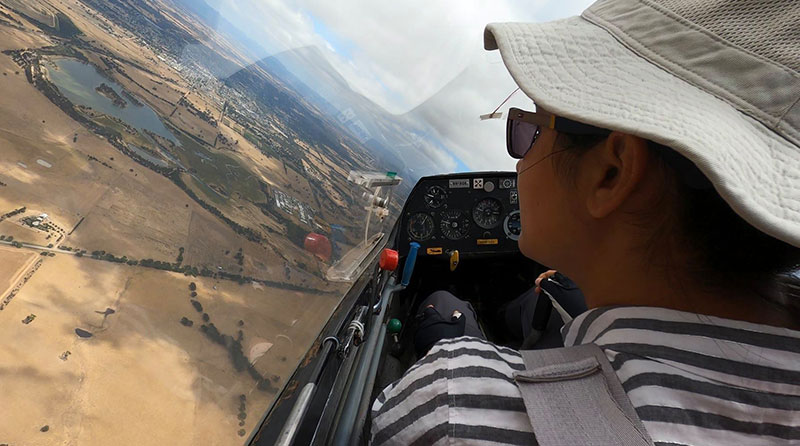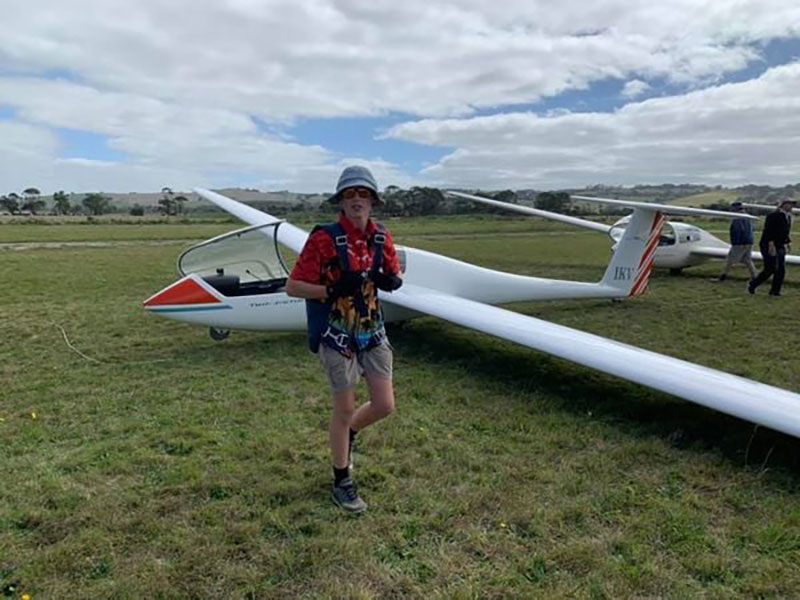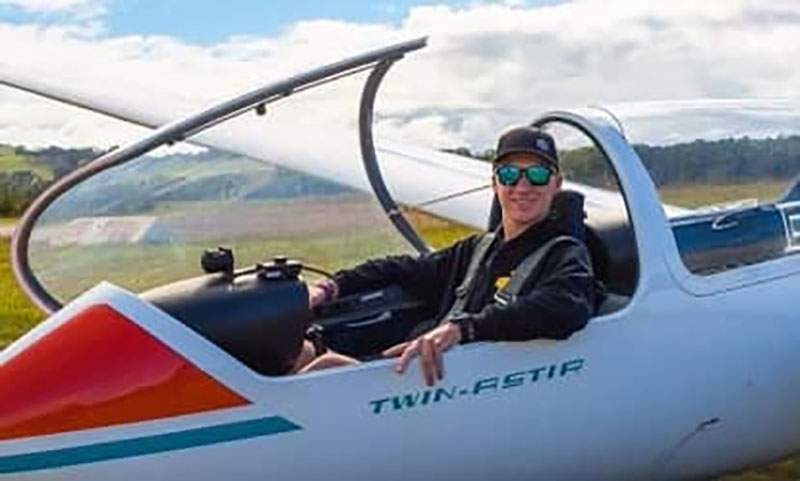 Congratulations to the VSA YouthGlide and YesGirlsGlide scholarships winners! Hamish Scothern, Jo Wells, James Spencer and Harbans Mann from South Gippland Gliding Club, Georgie Laverick and Alex Turner from Geelong GC and Anoushka DeChalard from Grampians Soaring Club. Their applications showed diligence, focus and enthusiasm for gliding, and willingness to volunteer to help the sport and their club to grow. The Victorian Soaring Association is proud to assist them to continue their gliding and career goals. Congratulations to both Anoushka and James for being awarded a special honour of the VSA President's Award scholarship.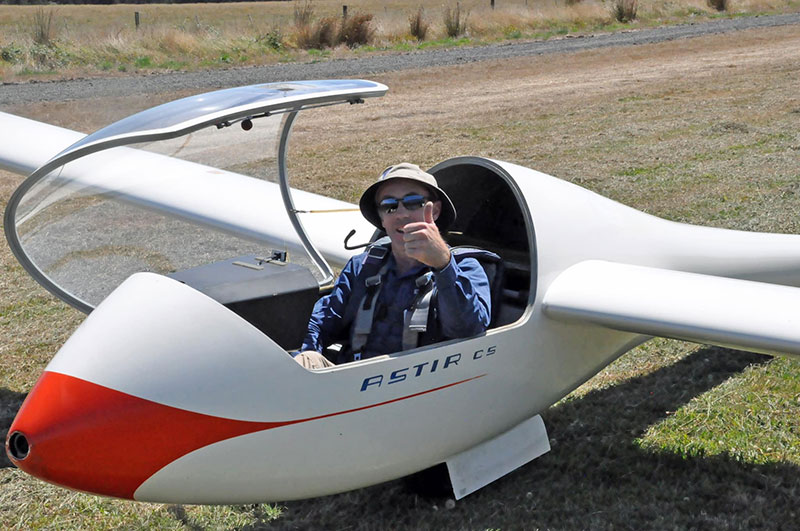 Congratulations Trevor Mansfield on single seat conversion at South Gippsland Gliding Club.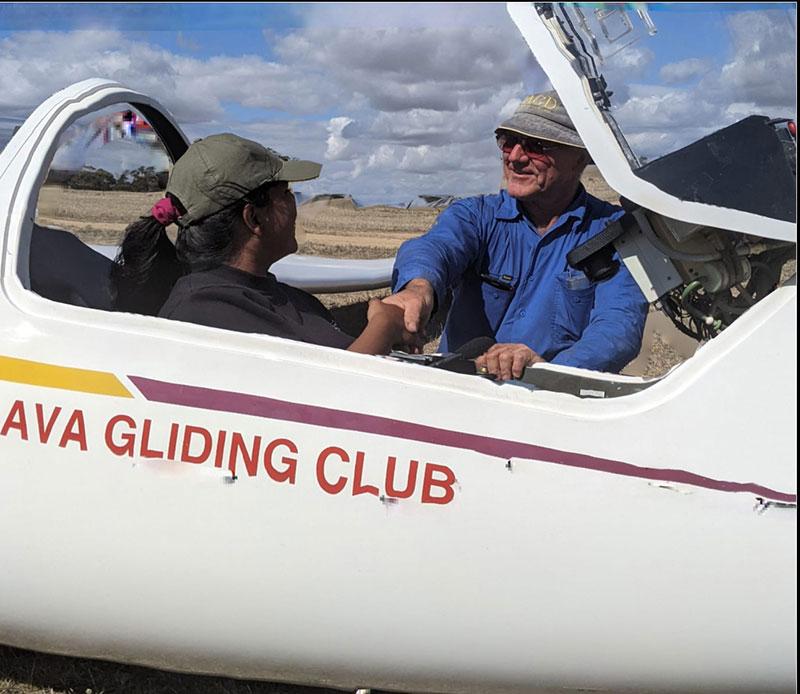 Congratulations to Shivani! Roger sent his first student solo today. Shivani flew the last flight for the day, after a good launch. She chased a few lift bubbles, and then flew a text book circuit followed by a spot landing in front of the main hangar. Well done! Balaklava Gliding Club