Congratulations to the many new pilots who achieved first solos, ratings and had fun soaring around the country. Here are a few of them.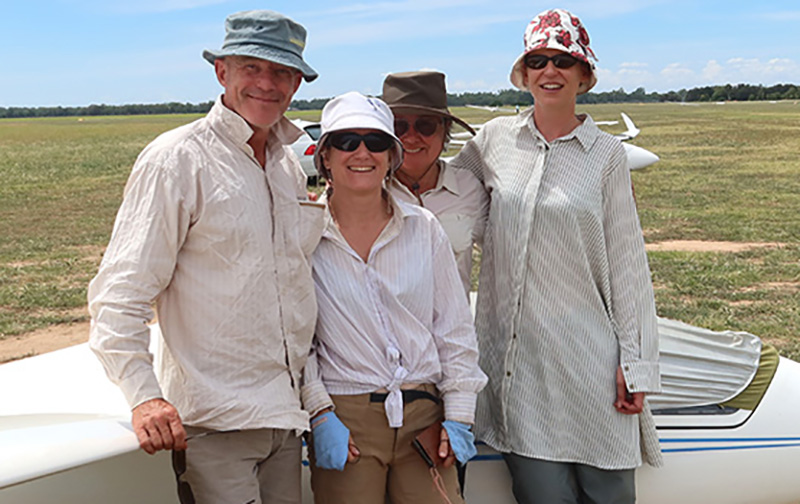 Stefan, Julie, Dominique and Daniela from Bathurst Soaring Club on the flight line at Narromine.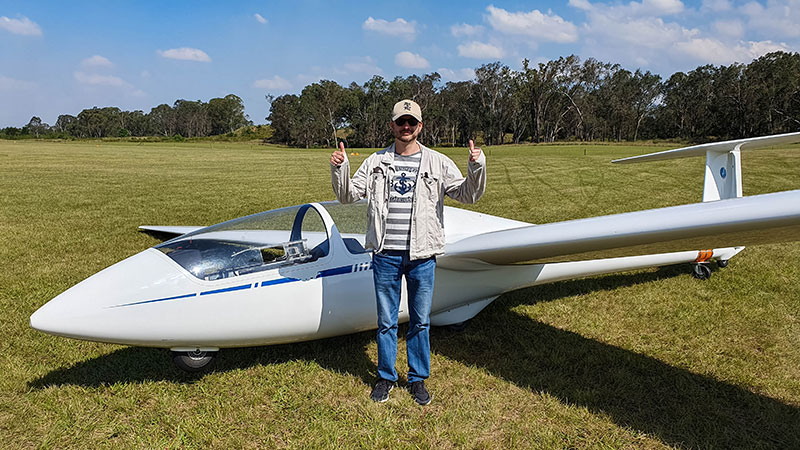 Congratulations to Max Suponya for finally achieving his first solo at Southern Cross Gliding Club. Well done Max!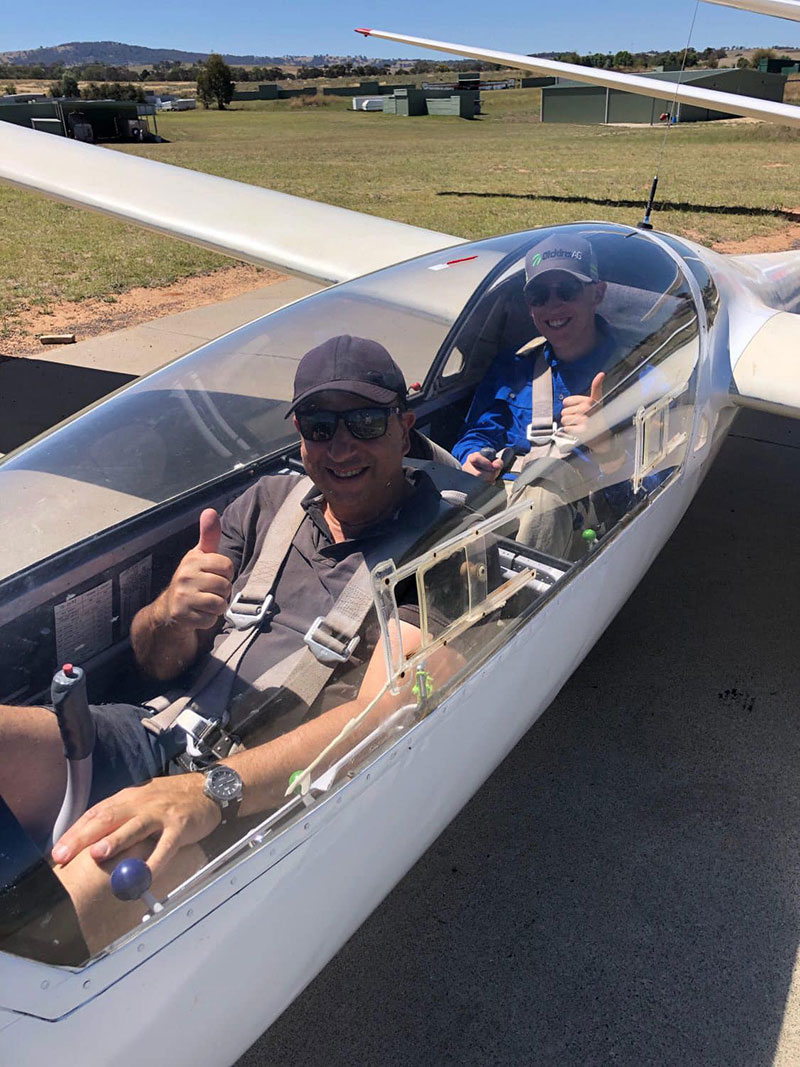 We are thrilled to hear that junior, Lachlan Pendarakis from Bathurst Soaring Club achieved his passenger rating, rear seat endorsement and C certificate. Quickly soloing the IS-28 prior to taking his dad, Alex, for a fly.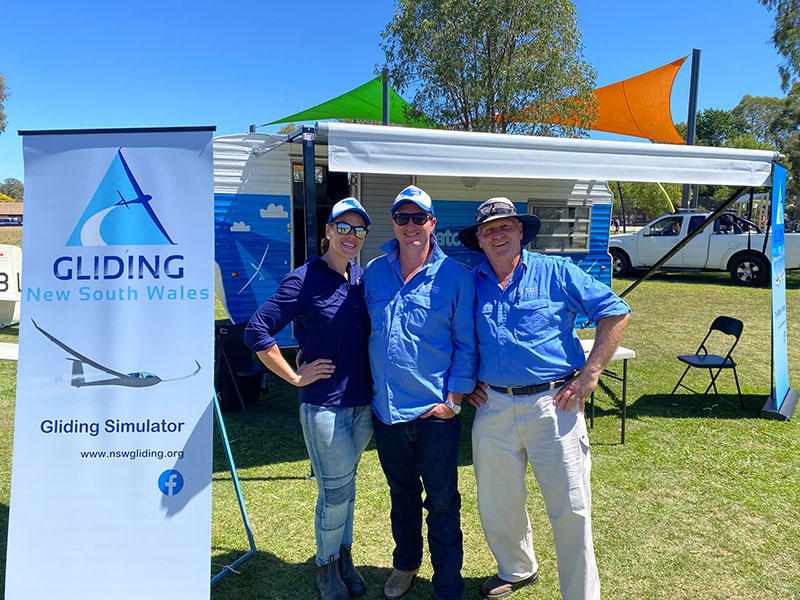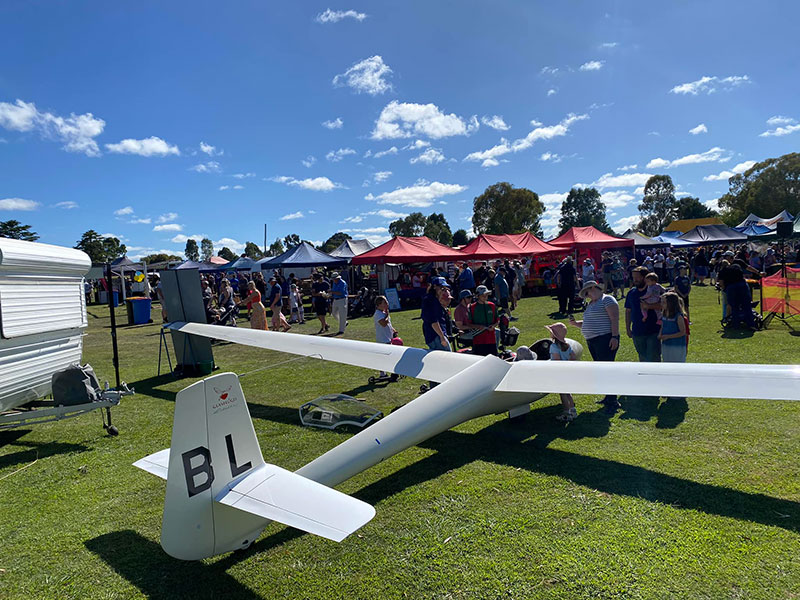 The gang from Bathurst Soaring Club were out at the Eglinton Country Fair with a glider and the NSW Simulator.
The day was a huge success with lots of activity and interaction with show visitors.