Winter Soaring Around the Nation
Despite the difficult times, this winter saw flying and training continue around the country adhering to COVID-19 safety guidelines. Congratulations to all the pilots who achieved their first solo and other training milestones during the winter. We are all set for a great soaring season to come - with health and safety the top priority.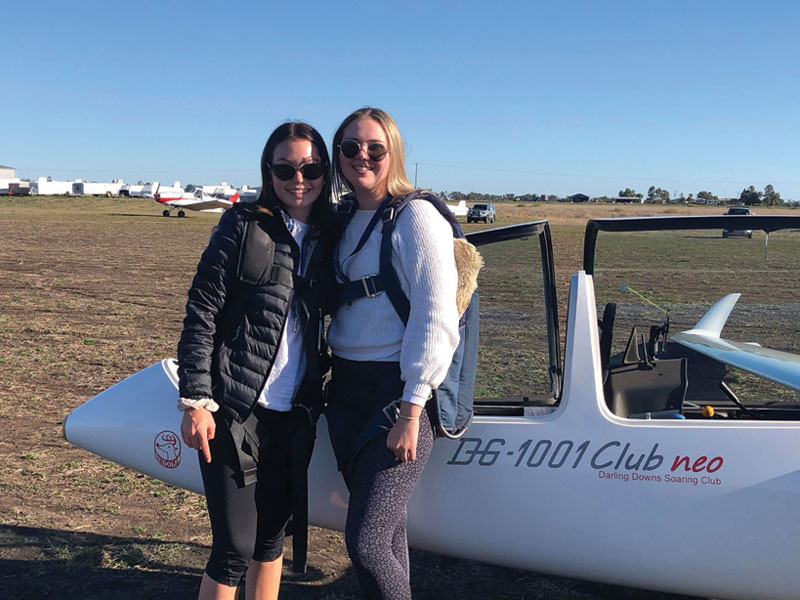 Two happy pilots on the weekend with their B certficates and first mutual flight together at Darling Downs in early August.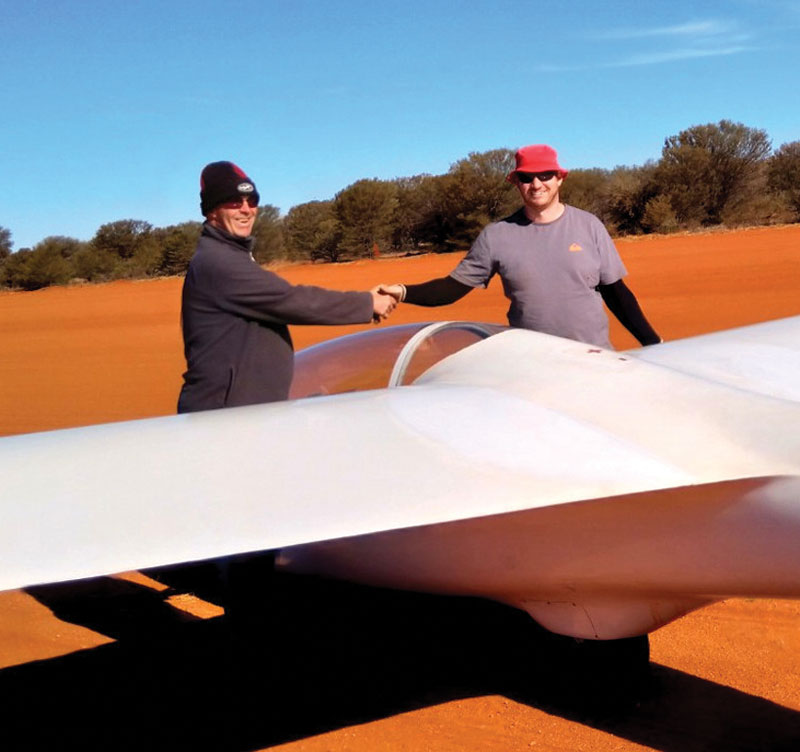 NT Soaring at Alice Springs were fortunate that restrictions were lifted early. Sam McKay flew his first solo in mid May.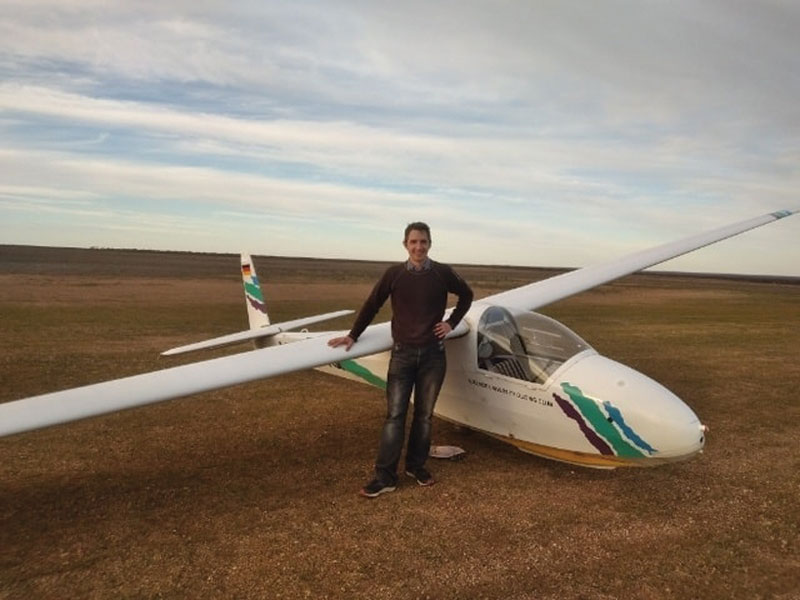 Congratulations to Alex for converting to his first single seater at Adelaide University Gliding Club.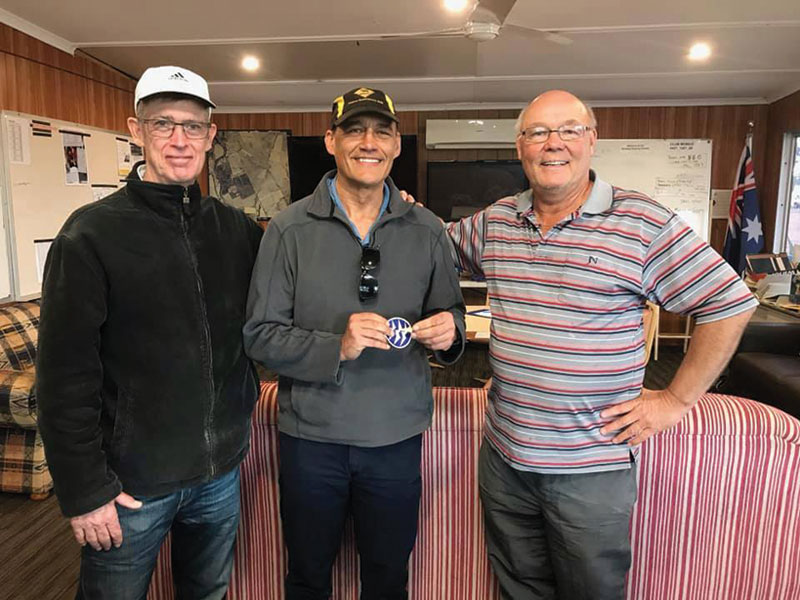 Craig Challen received his gliding wings after going solo in only nine flights, with instructor Rob Duffy on the left and CFI Sid Dewey on the right.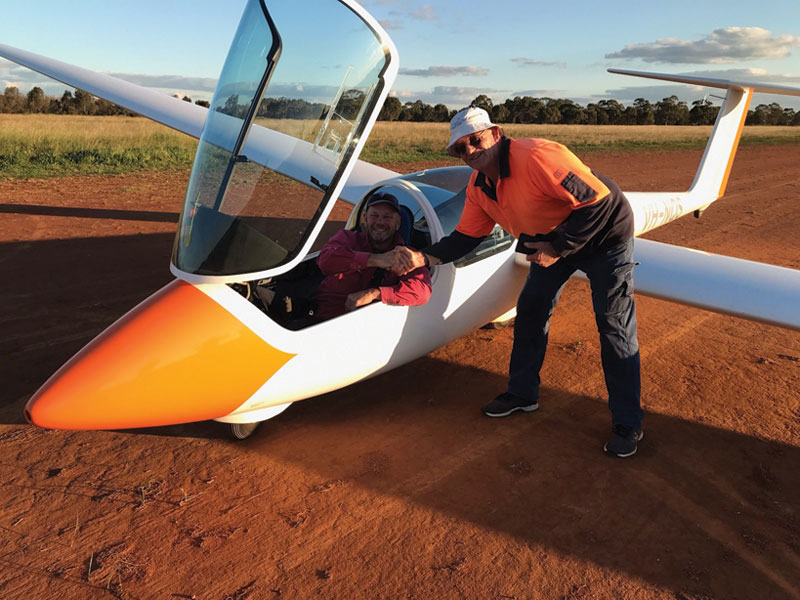 Congratulations to Peter Herrmann on going solo in June at Leeton. The Gliding Club of Victoria was closed, but Mark Bland organised for them to do the training at Leeton instead.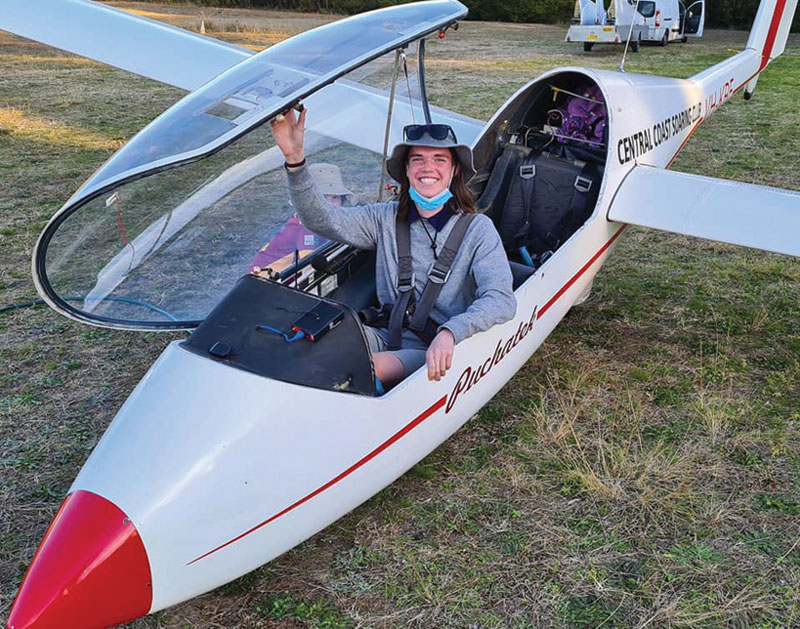 Sixteen year old Liam flew his first solo flight at Central Coast Soaring Club, Mangrove Mountain NSW in early August.