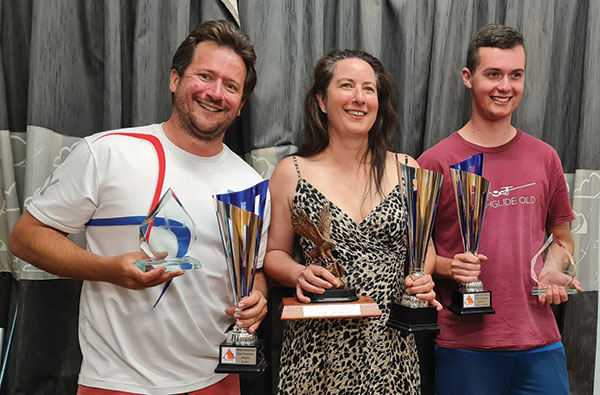 At the end of September, Darling Downs Soaring Club (DDSC) hosted the QLD State Championships. With a little uncertainty about the possibility of COVID preventing the event from being held, the date finally arrived and we could get in the air. There was a lot of anticipation, as the usual events throughout the year, including the popular Easter Regatta, had not been able to take place. But with our COVID-safe event plan in place, we were able to make it happen!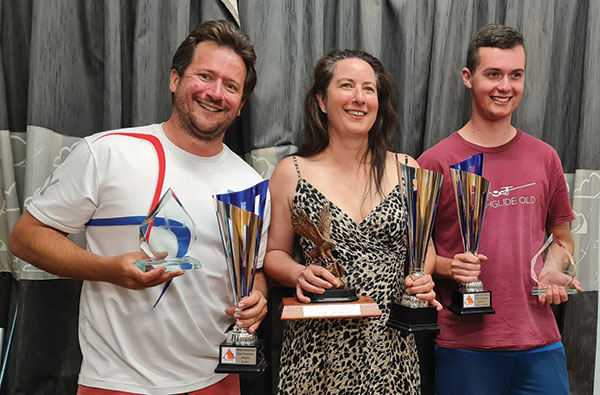 By Sarah Thompson
Although the Queensland borders remained mostly closed to the rest of the country, the Queenslanders took good advantage of the weather and participated enthusiastically. With many pilots a little rusty from a strange year, most treated this as an opportunity to have a fun, competitive week of flying without too much pressure.
This year, the State comps used live trackers supplied by the Formula 1.0 group, thanks to Nick and team. The live tracking was a big hit, with over 3,500 views over the course of the comp from 17 countries including Australia, New Zealand, Germany, United States and more. Grand Prix-style tasks allowed everyone who couldn't make it to tune in and keep up to date on all the action.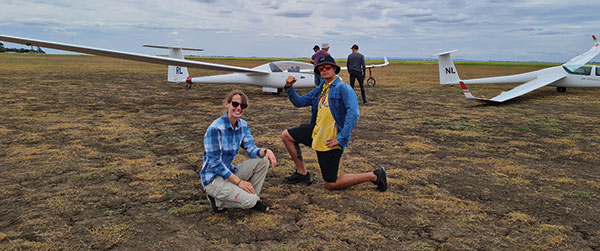 Two Classes
Two classes were flown – Sports and Club. Although the Sports Class was quite small, only five, the pilots were of a high calibre and very competitive. All five have been World Comp entrants. Club Class had 13 entrants including four Juniors flying their first competition, and WWGC winner Jo Davis. Club Class also had three women pilots flying each day, plus another three in coaching flights. Sports Class had two 'girls' out of five entrants. #yesgirlsglide
DDSC also offered up two coaching aircraft with instructors and coaches that gave several post solo pilots their first taste of competition. Six pre-GPC pilots had the chance to fly in their first ever competition and open their eyes not only to cross country but also to how top competition pilots fly.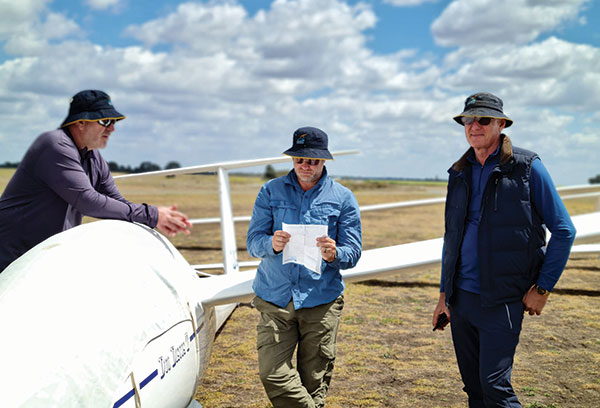 With several world class competition pilots competing, it was a great chance for the newer pilots to learn some hot tips. We had a number of State Competition first-time competitors participating and, in some cases, flying exceptionally well. Fifteen year old Peter Brunton pushed Jo Davis every day. They were both flying ASW20s and Peter managed to win one day and came second most of the others.
Testimonials
A testimonial from Dylan, who experienced his first competition day:
"The comp was a terrific initiative to give a low hours pilot the unique experience of competitive gliding, in the unusual environment where advice and knowledge were willingly shared in a friendly post competition atmosphere. My biggest regret is only flying the one competition day. But what a day it was!" - Dylan S
After a big effort, the hard work from our comp grounds manager was rewarded with a fun flight on the last day:
"Working as the Grounds Manager and taking on other tasks during the competition was much more rewarding than I could have anticipated. The competitors and other staff were wonderful, so appreciative of my efforts. Their respect and friendship added so much to my enjoyment of my task and made me feel that I had achieved something.
The flight I did with Mart was fantastic. It was a real eye opener to the reality of cross country and competition flying. I have never spent a better four and a half hours. At the end of a hard work week, I felt I was well rewarded." – Bob B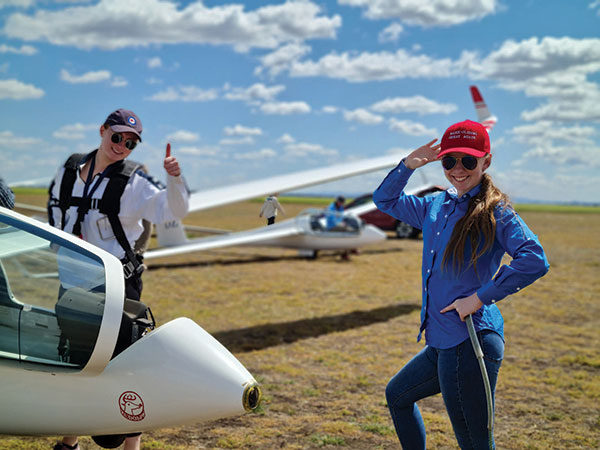 Mixed Weather
The weather was rather good with only one day lost due to a 20kt cross wind. The practice day was probably the most interesting with 30kt winds and the first leg into wind. It was a challenging start for those pilots who were feeling a little rusty.
Other days saw a mixture of blue, Cu and everything in between.
Overall, it was a great, fun and safe comp. As always, such events rely on our volunteers. A big thank you goes to Bob Flood for being the competition director extraordinaire, Paul Bart as safety officer, Di and Logan for catering, and to Jenny Thompson and Mike on task setting and weather. Many others were involved to make this a great success. The club looks forward to a good flying season.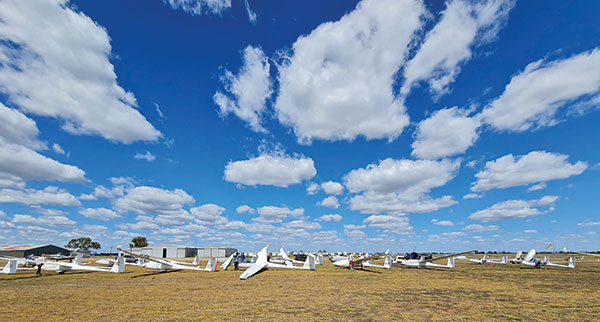 QLD State Championships Darling Downs
24 september 2 october 2020
CLUB
1 jo davis asw 20 40
2 Peter Brunton asw 20 38
3 David Nash discus b 33
sports class
1 Adam Woolley Ventus 2 15m 28
2 David Jansen LS-8 15m 25
3 Lisa Turner ASW-27 16