Wave 18K, Thermal and Ridge – you get it all at Gloucester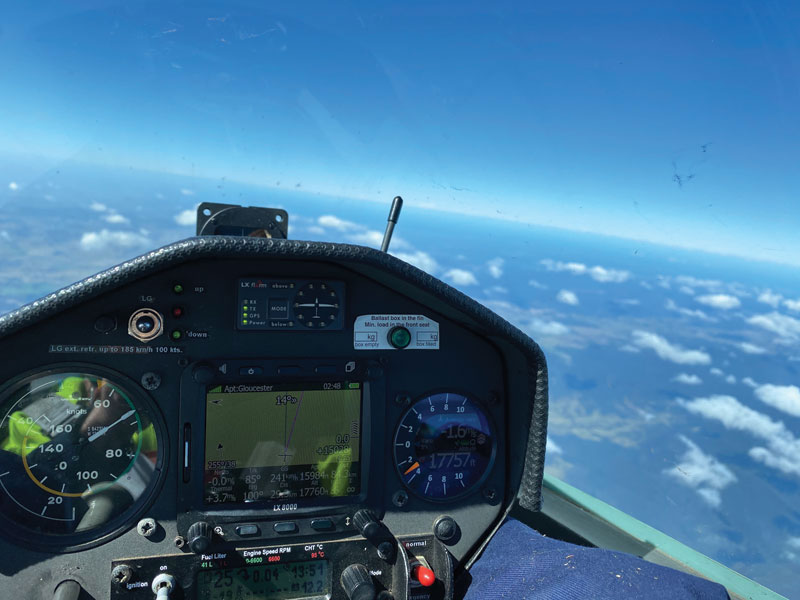 The view starting descent from 18K
Paul Tridgell
RAAF Richmond Gliding Club
Central Coast Gliding Club organised a fantastic camp from 15 to 23 August, thanks especially to the efforts of Michael Vince and Mike Wooley. This camp had it all, great company, stunning views and on many of the days you could enjoy a bit of ridge, thermal and wave soaring. Chris Madden and I took my DG 1001M IXZ up for four days during the eight-day camp.


The aero club strip is located on a working dairy with a single grass runway 17/35. We certainly had a good look and walked the length of a 550m alternative landing paddock should the westerly cross wind become a significant issue. Briefing was at 9.30 after a COVID temperature check and sign-in enabled a relaxed start to the day. Williamtown Airbase gives airways clearance for a box surface to 10,000ft for gliding operations for the period when the military airspace R583A becomes active. This is ample space for the 15 gliders and once you are above 10,000ft there is no restriction till FL180 class A.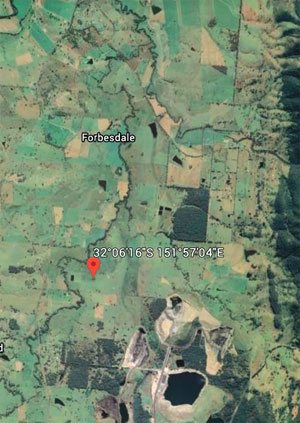 Initial pick up location – SW corner of 'The Box'
WAVE
We encountered wave on Monday 17 August and also on the Wednesday and Thursday. On the Monday and Thursday wave was picked up in the South West corner of the box (32° 06' 16S 151° 57' 04E) just where there is a little 3-sided rectangle in the Avon river. The wave started at about 7,000-8,000ft. Sky Sight had predicted stronger wave about 20 miles (37km) west and this site was working on both the Wednesday and Thursday. Pat Barfield explored it the following day and also found 5-6kts in this location that enabled a soaring climb in the Taifun.

On the Thursday flight we wanted to try to the west again but started at the SW corner in the box and picked up a climb in wave to 13,500ft. We did two pushes west each using about 4-5,000ft of height into sink and a strong westerly wind of 30-40kts. We found wave at almost exactly 10 NM and 20 NM west. It was a fast trip up with climb rates of 3-6m/sec, with the strongest climb at about 37km west and the band of lift easy to stay in. The wind at FL180 was 37kts at 255 degrees.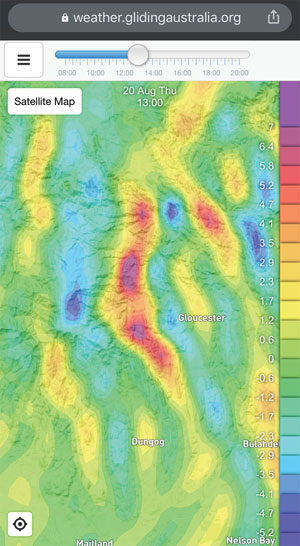 Sky Sight showing wave on Thursday Still strong FL180
Air traffic control

IXZ has a Trig TT22 class 1 Mode S transponder with ADSB out and also a dual scan radio to enable ATC to see us and to monitor radio frequencies. At FL130 there is a frequency change. IXZ also has two dual Mountain High oxygen systems for redundancy. Brisbane Centre kept us informed of regular IFR traffic being directed clear of our location.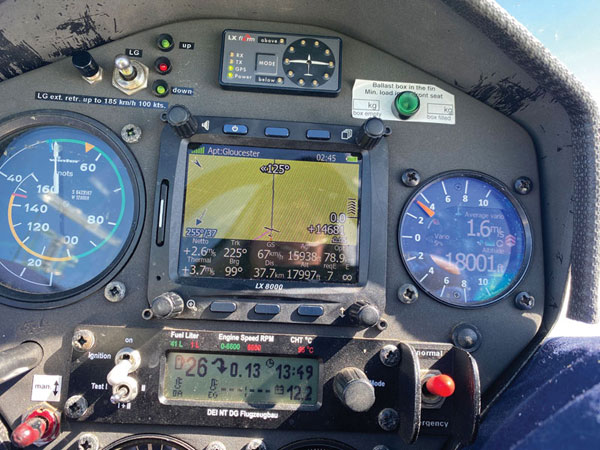 18,000ft on the altimiter

Evening entertainment included a 'Pizza and Astronomy' night, two tables at the local Thai restaurant and a campfire to stand round and chat. You will sleep better if you come with a good set of tie downs for your glider. A ground coffee machine was also always available.

Thanks again to Central Coast Gliding Club. Since returning home I am getting into building our new tug, a 4-seat Bearhawk – with an engine of about 280 Hp 540 with CSU, uses 98 fuel – that we hope will be flying by December. Perhaps we'll write an article on this once we assess its performance.