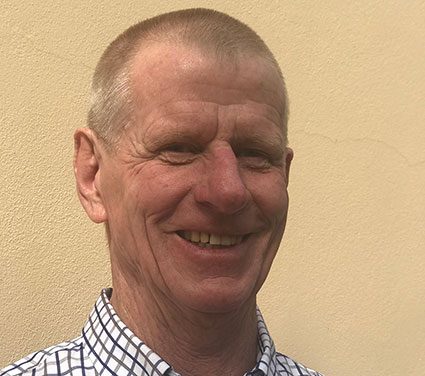 At the Board meeting on Saturday 29 August I was elected GFA President. I think it appropriate I should introduce myself to the wider gliding community.

My first glider flight was as a young kid in the late 1960s at Adelaide Soaring Club, where I flew in an ASK13 – I think. Although I was as green as grass when the flight was over, it was the one of the most memorable and exhilarating experiences of my life. In 1974 I joined the ASC for a short period, after which I turned to the dark side for a couple of decades flying powered stuff. I never lost the fascination for gliding and the thought of sustained flight without an engine eventually got me back to gliding, when once again I joined the ASC in 1996. I quickly became totally involved with the club. Shortly after joining, I flew solo in gliders and obtained my tug pilot rating. I've served as President for two terms totalling 11 years and am an active Level 3 gliding instructor and Tow Pilot Examiner/Delegate.

Although I studied engineering at university, my career took on a path in sales, sales management and business management in the proprietary industrial chemical sector mainly servicing Australian metal manufacturing markets. I enjoy dealing with people and being part of a team where we can develop solutions to problems that allow a better way forward through challenging circumstances. I am a strong believer in defined structure and good, strong governance as it provides a solid framework for successful decision making.
The GFA's essential objective is to preserve and foster an environment that allows its members the freedom to fly. Naturally, this privilege comes with responsibilities and challenges for us all – we must all work together to help protect and grow our great sport.

In closing, I would like to acknowledge the enormous effort of our immediate past President, Peter Cesco. He has served over a period of great change and challenge – thanks, Pete. Similarly, to our retiring Board members that have contributed significantly – thank you. Our current Board is a collection of exceptionally talented individuals with a broad background of life experiences and professional skills. I am really looking forward to working with them for the betterment of the GFA membership.
Safe Flying,
Steve Pegler
President
This email address is being protected from spambots. You need JavaScript enabled to view it.