From the President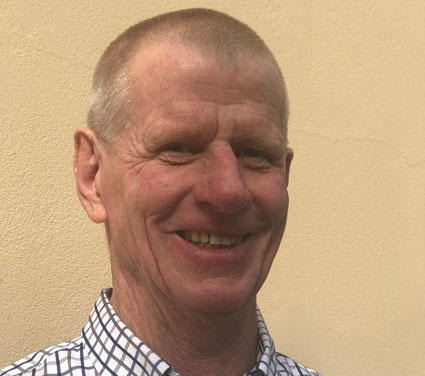 In my part of the world, South Australia, it has been a very strange summer for gliding. We've had some big days, but they've been few and far between. The weather patterns have been far from normal with long periods of cool, dry conditions. It's interesting that in other parts of the country, pilots are setting records and I congratulate them for their achievements.

We are approaching the later section of the soaring season, so I encourage you all to get out and make the most of it. Although autumn usually doesn't support the big flights, it is a lovely time of year to fly. For students and those new to cross country, the conditions can be very reliable and pleasant.
Member IT support
Of late there has been quite a bit of comment about Gliding Australia's IT system and how it interfaces with our members. I acknowledge that it has some 'clunky' aspects and the GoMembership system needs improvement. But, although we are a relatively small organisation, our business is complex and the fixes are not simple. A few months ago, the Board agreed to embark on an investigation to define where the gaps are and how we might do better. Richard Frawley is leading this program and regularly reports on progress. To repeat, this is not an easy process, it is complex and it is time consuming, but we are making progress and over time you will see improvements.
Class E Airspace
No doubt you have all read or have heard about Airservices Australia's proposal to lower Class E airspace to 1,500 ft AGL for much of Australia's eastern and south-eastern seaboard. It is Gliding Australia's view, and that of the other Australian aviation sporting organisations, that the proposal is totally unworkable and there has been no safety case established to support the proposal.

We believe the introduction of the proposal, in its current form, would result in significantly decreased safety outcomes and huge a cost impost for all but a few airspace users. Gliding Australia has responded to Airservices Australia, putting our case against the proposal and has written to the responsible minister, the Deputy Prime Minister Michael McCormack. It is unconceivable that the proposal in its current form will ever be implemented. We have a team of very experienced and knowledgeable people, including Graham Brown and Drew McKinnie, looking after our interests in this area.
Integrated Training Program
At the GFA's recent Board meeting, our Integrated Training Program (ITP) sub-committee made a presentation to the Board outlining the details of the new ITP. You might ask, what is the ITP all about?

Over many decades we have developed our student pilot training program that has very successfully trained glider pilots to be safe and skilled, but we have lacked a cohesive approach to developing the pilot skills that enable them to transition to confident, capable cross-country pilots. A few years ago, the Glider Pilot Certificate (GPC) was introduced. For a glider pilot to be certified to that standard, they had to demonstrate, among other things, that they were competent to undertake effective and safe cross-country flying.

It is said that there isn't much new in the world and so it is with the ITP – its purpose it to pull all of these factors together into a single, fully integrated training package that will take a student pilot from their first flight to being a competent cross-country pilot. The program will be based on 44 elements of competency, and students and trainers alike will know exactly where they are within the program. The ITP is going through its final stages of development and, following some initial trial work, will be rolled out throughout our gliding community later this year. This really is a very exciting program.
COVID
It would be difficult to write any sort of a report these days without a reference to COVID. Like every organisation, the Australian gliding community has been heavily impacted, with the severity dependant on your geographical location. Many clubs are now reporting that they have demand that they are finding difficulty in keeping up with. That is great news, so long as we can meet the demand and I guess it's up to all of us, as volunteers, to offer our support. The imminent, community wide release of COVID vaccines is a very welcome development, but in the meantime we must not be complacent and must keep our guard.
Be kind to each other, fly heaps and keep it safe.

Steve Pegler
President
This email address is being protected from spambots. You need JavaScript enabled to view it.