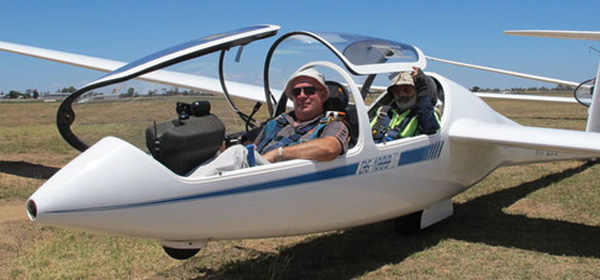 Membership
GFA membership growth has been positive in the past few months as people take the opportunity provided by increased freedoms.
We have had some issue with members forgetting to renew their membership as they sit out lockdowns, and the risk then is that they turn up to their Club to go flying but are no longer financial members. There are 135 members who have not renewed in the past 2 months, so if you are going flying, make sure that you check your status by logging into Go Membership.
Go Membership becomes JustGo
Go Membership has changed its brand to JustGo and when you next login you will see a different view. The same information and details are there but the appearance is a little different. Your same login and password will work, but if you have any problems you can request a password change, which will be sent to the email address that you registered with Go Membership. As a reminder, your login is your membership number (no letters) unless you changed it to something different.

As this change takes place you will be asked to agree to the terms and conditions of JustGo and at the same time you will be asked to agree to the GFA terms and Conditions. These now include our updated Integrity policies, which cover the following -
Member Protection ✔ Child Protection ✔ Integrity Codes of Conduct ✔ Complaints and Discipline ✔ Drug and Alcohol Abuse ✔ Sports-Fixing Policy ✔
Sharon Brunton has taken over responsibility for managing JustGo and is working through a number of improvements, which include changes to the badge claim process, and changes to the Shop. Let us know what you think, and any other suggestions you have.
GFA Office
Tanya, Fiona and Carol are back working from the GFA office as of Monday 15 November. All were coping with working from home, but are pleased to be back together again. The office is open Monday to Thursday, 9am-3pm so please try and fit any requests into that time frame. You can send an email to This email address is being protected from spambots. You need JavaScript enabled to view it. and the staff member best-equipped to address your question/request will respond.
Instalment options cancelled
An option of instalment payments for GFA membership has been available that allowed members to pay an upfront fee and then automatically charged a monthly fee coming from a credit card. Only 70 members took this option, but it created a lot of work for the office staff. Card payments fail for all sorts of reasons and staff then have to chase up the individual to have the payment honoured. This then causes problems with the membership that could impact negatively on your legal status to fly or your insurance.

The GFA Board agreed that the small uptake and the increased workload were not warranted and have now withdrawn that option. Members paying by instalment can continue until their next renewal date, and after that, members will be required to pay the full 12 month payment.
Marketing and Development
The Board has appointed Amanda Vanderwal to provide direct support to clubs to improve their activities, management and finances.
She is providing assistance with Governance issues and also information about the availability of grants. A number of clubs have been successful in gaining significant grants to assist with their club development projects. She also has extensive expertise in strategic planning, which a few clubs have found to be of great benefit.

GFA is paying for Amanda's work with this club development project, so if your club is interested in improving its processes, learning from others, help with identifying available grants or developing a strategic plan, you should contact Sarah Thompson (Chair of Marketing and Development) at This email address is being protected from spambots. You need JavaScript enabled to view it.
or Mandy at This email address is being protected from spambots. You need JavaScript enabled to view it..
New Training resources to drive GPC achievement
The new training program and resources for glider pilot training will shortly be rolled out to all clubs, following great success with trial program in recent months.
The Integrated Training Program project team has finalised the writing of new training resources for trainers (instructors and coaches) and for pilots, which will significantly support higher standards of training and more targeted resources for use by trainers and student pilots.

Clubs will receive a copy of the new GPC Pilot Logbook and all new students who have purchased a training pack since August will receive a free copy of the new logbook to assist with their training. The logbook provides details of the units and has a tracking system to record progress through to the GPC. Clubs will also receive a couple of large posters that display the progression flowchart, listing the 44 units and supporting theory courses. This will provide your trainers and student pilots with a much clearer picture of what the students still need to achieve.
Instructors and Coaches will be given access to the new Training Guides and can participate in upskilling/gap training so that they can easily update their knowledge of the new training program. Student pilots still working towards their Glider Pilot Certificate will be given access to Pilot Guides, which provide the theory elements of the 44 training units. The Pilot Guide replaces the Glider Pilot Training Record and Australian Gliding Knowledge reference book.
GFA finances
Overall, the Treasurer is satisfied with our financial progress. The only negative is that membership is behind budget, but as expenses are also behind budget, our operating profit is positive. Airworthiness income is good, and our investment portfolio is working well.
Constitutional change
As President Steve Pegler pointed out in his AGM report, the Board is reviewing our organisation structure in an attempt to more clearly differentiate between the role of the Board and the role of the Executive. This was first proposed in 2002 but has not yet been achieved. The Board is working on the structure to ensure compliance with these objectives, while also responding to the changes required under Part 149. These changes will be finalised through to the end of the year, and we will then share these proposals with members prior to calling an Extraordinary General Meeting in the first half of 2022 to propose changes to our Constitution/Articles of Association.
Terry Cubley