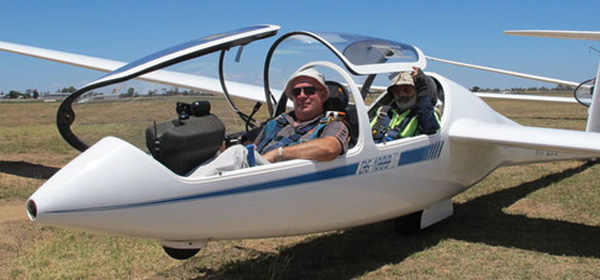 The GFA Board met in Melbourne on 21 - 22 May, the first face-to-face meeting since November 2019. working through Zoom has been very successful, and has enabled many short meetings and workshops, but when it comes to handling complex topics, face to face is more effective. We plan to utilise both techniques in the future.

Sixteen of our 17 Board members attended. After contracting Covid the week before, one member had to join via Zoom.
GFA Integrity Policies
The Board has updated many of our policies and procedures, in particular regarding Integrity policies, such as Member Protection, and Complaints, Discipline and Appeals. These policies apply to all GFA members, and if your club does not have suitable policies in place, you are encouraged to apply the GFA policy to any areas of concern, as they explain how it can be used at Club, Regional and National level, and what support you can receive.

To see these Policies, click on the link above or enter via the web page glidingaustralia.org and under Member Services, to click on Documents and then click the Green Search Documents button. You will see a menu on the left side of the page and can find most things that you need. Further down you will find the 'Forms' menu.
Strategic Plan
The Board reviewed the Strategic Plan and made progress with prioritising actions to implement the improvements. Look out for further information in the near future.
Instructor training
GFA has a large number of older instructors and the Board is trying to ensure that we are preparing to replace many of these before they decide to withdraw their services over the next 5 to 10 years. We have 596 instructors across the country, including 160 Air Experience (AEI) Instructors, and 252 of these are older than 65 years. Six instructor courses have been held in the past 13 months, covering Qld, NSW, Vic and SA, with 19 trainee instructors.

How is your club placed for sufficient instructors to conduct regular training? How long do these instructors wish to continue? And what is your club's succession plan? A good discussion for club committees.
Integrated Training Plan – the new GPC program and resources
The new training resources are available on the GFA web page, including Trainer Guides and Pilot Guides. The project team is currently briefing Level 3 instructors and Chief Flying Instructors, and shortly they will provide training to all Instructors and Coaches, so that all will be aware of the changed approach to training and the changes to the syllabus content.

New pilots will need to purchase a GPC logbook which will be the primary record of training progress and ultimately competence.
IT improvements
Sharon Brunton has been working hard to improve your experiences with the GFA membership system - JustGo - and feedback from members has been positive about the changes. The office is now receiving fewer calls for help from members.
JustGo works on the premise of self service, so any activity that is needed you can do yourself, by logging in to JustGo and starting from your personal profile. Core activities include paying your membership fee, submitting a new Medical form, or claiming/recording your credentials.

If you do need assistance with any of these activities, phone the GFA office between 8:30am and 3:00pm Monday to Thursday, on 03 9359 1613. If you log in to JustGo prior to the call, the staff can lead you through the process.
Club Development
Amanda Vanderwal is providing support for GFA clubs, and gave a report on progress with a number of activities. She is assisting many clubs now with Grant Applications (supplying funding to clubs), Strategic Planning, Club Health checks, etc. Check out the info on the web page – clubs are invited to get in touch with Amanda to see how she can help you.
GFA Constitution – proposed changes
With Member approval, the GFA articles of association will be renamed the GFA Constitution, and the Board has been preparing for some significant changes in how our management is structured. The proposed changes are aimed to ensure improved Governance for the organisation and clarity for members.

The primary proposed change will be to split the Board and the Executive, so that strategy and policy will be managed by the Board, with implementation by the Executive. This was first proposed back in the year 2000 when the current constitution was adopted. This time, splitting the Board and Executive is meant to ensure that they each have a better chance to achieve their goal.

A significant action will be to introduce the Position of Chief Executive Officer who will be the Accountable Manager under CASA Part 149. Other major changes will be changing the way that Board members and other officers are appointed.
The Board is finalising the draft constitution and will launch a consultative program in the next two months when Members and Regions will have an opportunity to consider the proposed changes. Changes like this obviously require support from members, so we encourage you to review the information when it is provided and let us know what you think. Ultimately you will be asked to vote on the proposed changes at the AGM, which will be held later this year.
Terry Cubley