From the Executive OFficer all the latest developmenta at the GFA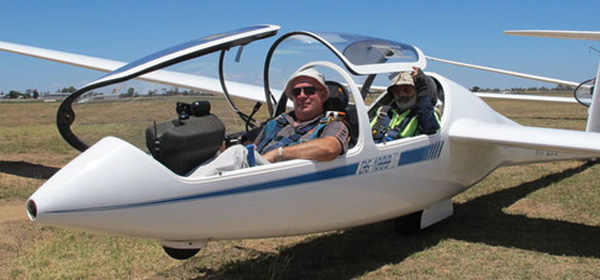 Exit Survey
Currently something like 70% of member leave within the first 12 months of membership. Changes to our training system are aimed at reducing this loss, but we also want to find out the reason that so many members try the sport and then leave. We have asked clubs to send out a quick survey link to members who have not renewed, to ask them to give us feedback.

Club Admins can see a list of members who leave each month on Just Go, and we have asked them to send out the link. We feel that clubs are more likely to get a response from a leaving member rather than GFA, so hopefully committees could make an effort to review your list of leaving members and to follow up with finding out why. Sometimes a simple question could encourage the member to continue in the sport.
If club admins are not sure where to find the report or the survey link you can contact the GFA office at This email address is being protected from spambots. You need JavaScript enabled to view it., or This email address is being protected from spambots. You need JavaScript enabled to view it..
Integrated Training Program
The Glider Pilot Certificate (GPC) was introduced in 2009, but recently we have supplemented this program with a whole range of training resources.
New members are asked to purchase a GPG Pilots Logbook, which gives a lot of explanation about the new program. Once the member has achieved their GPC they can purchase the normal pilots logbook that you are all so aware of.

Trainers (Instructors and Coaches) have access to the Trainer Guides that detail the performance standards required to progress, and the Student Pilot can access the Pilot Guides which effectively become the text book for flying gliders, aligned with the GPC units.
Many students are already studying the Pilot Guides so they are better prepared for their next flying lesson, and it also gives them the opportunity to develop questions about any topic that is unclear to them.

The documents are available on the web page: Click of Glidingaustraia.org web page and under Member Area click on Training/Coaching and then GPC.
The resources include some well developed theory presentations.Talk to your trainer and they will be able to help you find the correct information.

We have been providing details to Level 3 instructors and CFIs and shortly all instructors and coaches will have the opportunity to get details about the training packages. Student pilots should expect to see the new approach to training prior to the end of this year. Feedback from clubs that have been trialling the new system has been very positive, with restructured, consistent training from all trainers and improved progress for students.
The GFA AGM
This was held on 1 August via Zoom and quite a few members chose to join in. The agenda was quite limited, with only the core tasks to be completed.
We were introduced to some new Board members, with changes to the Board representatives from NSW (Mike Cleaver replacing Beryl Hartley), Victoria (Duncan Robertson returning to replace Viv Drew) and WA (Sally Crawcour replacing Greg Beecroft). The outgoing Board members were congratulated for their work over the past years, and the new Board members welcomed.
President Steve Pegler gave his report, which detailed much of the work that the GFA Board has been involved with. Key items were -
l Developing our submission to CASA on Part 149, which will ensure our relationships with CASA as a co-regulator, and which gives GFA more autonomy over its actions, saving money in the process. This project was led by Anthony Smith who is Chair of Airworthiness.

l Proposed changes to the GFA constitution, with an aim to streamline responsibilities between the Board and the Executive. Constitution changes require a vote of GFA members and it is proposed that this should take place before the end of the year. Over the next 4 to 8 weeks the Board will explain the proposed changes and the reasons for the change, and you will all be invited to attend an Extraordinary General Meeting to vote on its implementation.
Following the meeting, we announced the recipients of the various awards and trophies. This is a great opportunity to celebrate some great work by many of our volunteers.

A Members forum was also held, where members were invited to ask questions of the Board and to offer suggestions for future activity.
Child Protection
National and State Governments are increasing demands on Volunteers who work with Children. GFA has a system of Working With Children (WWC) checks for some roles, but the increased government demands look like making it compulsory for any club member to have a WWC card if people under 18 years are attending your club.
Getting a WWC check is quite simple and requires an application using the provided online form. It is free for volunteers. Each State Government has their own process and you should look on line to find details for your state.
GFA has a range of INTEGRITY policies on the GFA web page and there are some free online courses that you can do. Quite a few club committees are using these to ensure a common understanding. You can claim a credential for reach of the following.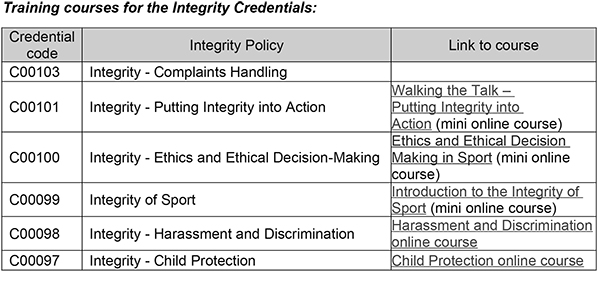 World Championships This Year and Next
Reduced Covid restrictions have meant that some of our competitive members are now able to travel again to compete internationally.
In the past two months we have had four members competing in Europe.
The 20m 2-seat Championships were held in Hungary, and Allan Barnes and Harry Medlicott competed for Australia, flying a hired Arcus. Of note, is that Harry is Australia's oldest World Comps pilot at 90 years old.
James Nugent and Ryan Driscoll both competed in the Junior World Championships, both flying LS8 in Standard class. Russell Edwards, who has experience with model aircraft championships, did an excellent job as Team Captain.
Narromine will host the 2023 World championships in Club, Standard and 15m Classes, in December 2023. The Narromine Nationals this coming December will select our team pilots.