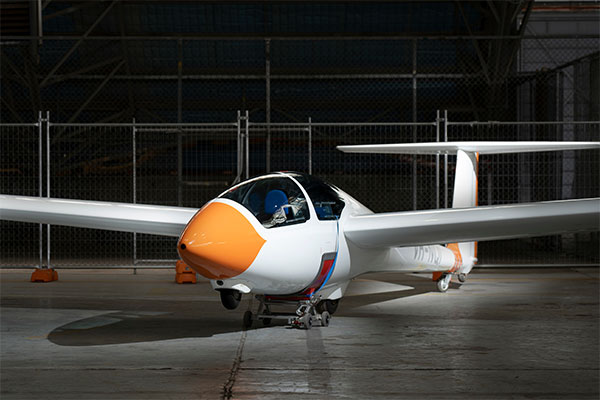 TOUCHDOWN AT THE MARCH 2021 AVIATION AUCTION
Australian Frontline Machinery officially closed the hangar doors on the March 2021 Aviation Auction, which offered civilians the chance to own historic Australian ex-Military aircraft including; 8 Pilatus PC-9/A Aircraft, 2 Schleicher ASK 21 Mi Gliders, a dismantled and grounded Aermacchi MH-326 and over 200,000 spare parts and equipment.
Launching a global marketing campaign with a difference, due to the COVID-19 Pandemic, Australian Frontline Machinery, developed the Online Aircraft Hangar giving prospective buyers opportunity to partake in online video inspections, chat with aviation experts via private video conference as well as opportunity to engage in LIVE STREAM sessions from the Hangar. ''Appointments booked for the aircraft assistant and video chats with the experts filled up quickly and feedback tells us that this was an essential component to running the online auction in the current climate,'' said Colin Werner, General Manager, Australian Frontline Machinery.
Physical inspections in the hangar were opened to all, with National buyers coming from the far corners of Australia including Western Australia, North Queensland and Tasmania. While international travel restrictions remain, many global buyers acquired Buyers Advocate services here in Australia to assist with physical aircraft assessments.
Bidding on the eight retired Pilatus PC-9/A became the highlight of the March 2021 Aviation Auction. Among the key aircraft were highly desired aviation spare parts and equipment that attracted a flurry of bidding in the race to secure parts that are no longer available. With over 200,000 parts laid out in the hangar, some visitors spent the full 5 days methodically going through the Lots.
With an abundance of National and International interest due to a global marketing campaign, aviation and Military enthusiasts from around the world flocked to bid through PicklesONLINE. "In this climate, having the auction entirely online meant that the auction could proceed and investors locally and globally were able to secure these historic aircraft,'' said Richard White, Manager, Pickles.
The March 2021 Aviation Auction is officially over, but planning is underway for Australian Frontline Machinery to deliver another opportunity for civilians to own a piece of ex-Military history.
ABOUT AUSTRALIAN FRONTLINE MACHINERY
Australian Frontline Machinery offers a unique opportunity for civilians to own a piece of Australian military history, normally reserved for serving members of the Australian Defence Force. Genuine ex-military vehicles, vessels, aircraft, industrial machinery, general equipment and spare parts are up for grabs directly from Australian Defence through an open unreserved online auction.
Auctions are held monthly across the country by our auctioneer Pickles, with bids starting from just $1. Civilians can inspect assets online or in person during set inspection times