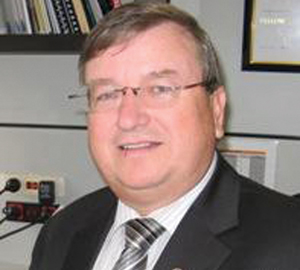 The GFA Operations Team is frequently contacted by members seeking information about flight rules and procedures, and it is evident that some members are unaware of the Regulatory structure under which we fly.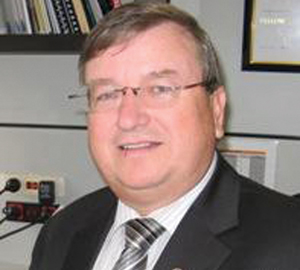 Christopher Thorpe
Executive Manager, Operations

This email address is being protected from spambots. You need JavaScript enabled to view it.
The GFA Operations Team is frequently contacted by members seeking information about flight rules and procedures, and it is evident that some members are unaware of the Regulatory structure under which we fly.

Gliding in Australia is subject to the Civil Aviation Act 1988, Civil Aviation Regulations 1988 (CARs) and Civil Aviation Safety Regulations 1998 (CASRs). Certain exemptions from the provisions of the Civil Aviation Regulations 1988 have been granted to members of the GFA by way of Civil Aviation Orders (CAO) 95.4 and 95.4.1. Where exemptions exist, the practices adopted by GFA are outlined in the GFA Operational Regulations approved by Civil Aviation Safety Authority (CASA). Certain other CAOs also apply to gliders, such as CAO 20.18 (Aircraft equipment — basic operational requirements) that provides a general transponder exemption for certain classes of aircraft (including gliders). This regulation suite sets the minimum requirements to be met by pilots.

In addition to the above, GFA has a Manual of Standard Procedures (MOSP), which outlines certain rules and recommendations unique to gliding that enhance safety and reduce risks. MOSP Part 2 deals with glider flying operations, and MOSP Part 3 outlines the GFA's Airworthiness requirements. Organisations affiliated with the GFA and individual members must also operate within these rules and recommendations.
Where the requirements of the MOSP are in conflict with those contained in the Regulatory documents, the Regulations shall take precedence. An exception to this is where the MOSP sets a higher standard than required by the Regulations, in which case the higher standard must be met.
The GFA operational Regulations, Manual of Standard Procedures (Part 2), and the Civil Aviation Orders have been combined into the GFA Operations Manual that can be downloaded at this link: https://tinyurl.com/yywfztzn
GoMembership System - Achievements and Authorisation
The various operational Achievements, such as 'A', 'B' & 'C' Certificates, and authorisations like the Flight Radiotelephone Operator Authority are to be evidenced by logbook endorsement. Sticker templates for the various endorsements can be downloaded from the GFA Forms Library at this Link: https://tinyurl.com/y3hov9f5

In the membership database, operational achievements are called Qualifications and authorisations are called Credentials. The achieve a Qualification, the member must hold the underlying credentials. For example, to achieve the 'A' Certificate Qualification, the member must hold the following Credentials:
• Radiotelephone Operators Endorsement (required before first solo) – evidenced by either a copy of a licence issued by CASA, or a GFA logbook endorsement in the format described in MOSP2, Section 19.1;
• 'A' Certificate Exam – evidenced by a copy of the 'A' Certificate Exam Certificate awarded upon successful completion; and
• 'A' Certificate Flights – evidence by a copy of the 'A' Certificate logbook endorsement.
For every credential added to a member's profile, the member must upload a copy of the relevant evidentiary document. A list of required evidentiary material is in the document titled 'Qualification and Credential application and evidence', accessed via the Documents tile in the GoMembership database.
New flight review process
The new flight review process has been widely accepted and many pilots have now completed their Flight Review under the new system. While most pilots have been granted a 24-month review period, some pilots with low currency have been granted a one-year review, which is how the system is intended to operate. Feedback from pilots and instructors has enabled us to improve the online examination question-and-answer bank.
Submitting SOAR report
The introduction of safety management systems in gliding is in line with a global move to put ongoing safety measures in place to prevent aviation accidents and place the responsibility of this on aircraft owners and operators. Safety management systems cover safe operating parameters, the qualifications and training of the flight crew, sailplane maintenance, emergency procedures, health and safety considerations and continuous improvement.

A critical element of our safety management system is the reporting, investigation and analysis of Incidents and Accidents. The overriding purpose for any organisation in carrying out incident investigation is prevention of similar incidents as well as seeking a general improvement in the management of health and safety.

Experience has shown that accidents are often preceded by safety-related incidents and deficiencies thereby revealing the existence of safety hazards. Therefore, safety data is an important resource for the detection of potential safety hazards. In addition, whilst the ability to learn from an accident is crucial, purely reactive systems have been found to be of limited use in continuing to bring forward improvements. Reactive systems should be complemented by proactive systems, which use other types of safety data, to make effective improvements in aviation safety. Relevant gliding occurrences must be reported so that the information can be analysed, thus allowing appropriate safety actions to be taken on the basis of the information collected.

An occurrence report must be submitted by either the owner, operator or crew of an aircraft as soon as practicable and by the quickest means possible. While both the crew and the owner must report the occurrence immediately, it is understood that the owner may not learn of the accident until sometime after the event, and that the crew may be unable to make a report due to personal injuries. A report can also be made confidentially by anyone else who observes or has information about an occurrence.

The best way to report safety issues about gliding activities is by using the GFA's online SOAR system. This system is accessed via the My GFA tile in GoMembership. Clicking on this tile will take you to the MyGFA Services webpage where you can click on the SOAR (Ops) Report button to commence your report. To make this task easier, write and save your report in a word processing file first, and then cut and paste the information into the relevant fields in the SOAR Report.

You will receive an email confirmation upon successfully lodging the report. Alternatively, you can use the paper-based 'GFA Occurrence Report' form that can be downloaded from the GFA Forms Library via this link: https://tinyurl.com/y673t263

The SOAR system is a confidential reporting system and personal details will not be released to anyone without appropriate authority. GFA does not accept anonymous reports for the very reason that authorised persons cannot contact an anonymous reporter to verify the report or to seek additional information. Further, GFA personnel must be satisfied that the reporter's motivation for reporting is aviation safety promotion, and that the reporter is not attempting to damage a rival or pursue a personal agenda.

For further information on accident and incident reporting, investigation and analysis, please check the 'Accident & Incident Guidance for CFIs' folder in the GFA Documents Library at this link: https://tinyurl.com/yy36s756

De-identified annual summary reports of all accidents and incidents reported under the SOAR system can be accessed from the GFA Documents Library at this link: https://tinyurl.com/y3x9njzg
Heavy Landing Accident
At the time of writing this article in mid-November, I was informed of an occurrence that had the potential to end badly. During a flight review of a solo pilot, the instructor was too late to take control and prevent a heavy landing. The instructor conducted an inspection of the tail for damage and found none. The glider was then re-launched by aerotow and, during the ground roll, the pilot under check dropped the right wing and took a while to get the wings level.

At about 200ft AGL, the flight crew identified they had no left aileron control. The command pilot informed the tow pilot of their difficulties and requested they be towed into position to conduct a right-hand circuit to the operational runway. The landing was completed without further incident and a post-flight inspection revealed nosewheel damage, a cracked front bulkhead with delamination from the skin, and interference with and possible bending of the aileron control circuit.

This incident highlights the importance of always having an authorised inspector, who is familiar with the loads that the sailplane is likely to have been subjected to during a heavy landing, conduct a thorough inspection of all the likely damage points. For specific guidance on heavy landing inspections, refer to GFA Basic Sailplane Engineering, Chapter 25 https://tinyurl.com/yytzwo3d