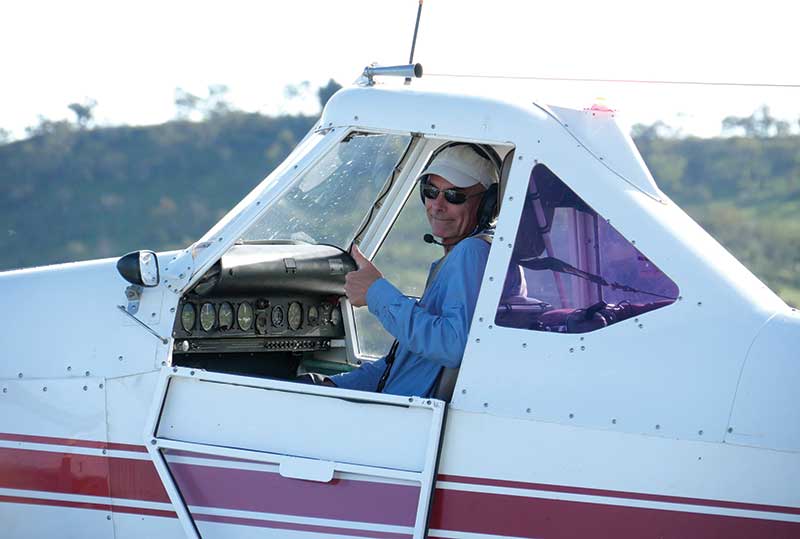 Bagthurst Soaring Glub GFI Serge Lauriou gives the thumbs up the the new Integrated Training Program.
The new Integrated Training Program war rolled out at Bathurst Soaring Club in mid December with five keen students taking a one week intensive training course at the club.
CFI Serge Lauriou and several BSC instructors conducted flight training and ground lectures and study.

After a very wet spring with COVID restrictions in place, there has has been little opportunity to fly at all until the week of the course. The weather finally came good and provided excellent conditions for this batch of new pilots.
Flying several flights each day, all five ab intios progressd quickly.
Instructors and students found the new syllabus comprehensive and easy to follow.
During this same week, Canberra Gliding Club also held a course following the new program.